The link has been emailed to people on your list.
You can close this window by clicking "ok" below. From there, you can continue to view this artist, or leave the page.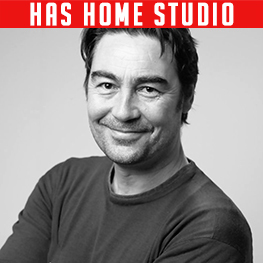 Rich, gravelly tones ranging from deep and authoritative to smooth and creamy. 30-50.
About Nathaniel
An hugely talented voice artist, bringing his varied and cultured tones to campaigns for The Economist and Rolex, as well as character work in numerous audiobooks, games, and animations, most recently playing Moominpapa in the animated feature 'Moomins on the Riviera'.
Nathaniel's Credits
Stardust
Moomins on the Riviera
Me and Mrs Jones
The Bodyguard
La Tempanza
A Confession
Your filters will appear in here. To remove a filter, click the 'x'
RP ('Received Pronunciation')
Showreel, Commercial, Promo
Documentary - Life In Solitary RP
Documentary, Smooth, Flat, Informative
RP ('Received Pronunciation')
Commercial, Rich, Poetic, Dreamy, Warm
RP ('Received Pronunciation')
Commercial, Cool, Confident Bold
Commercial, Gravitas, Deep, Gruff
Commercial, Gruff, Gravitas, Deep
Presenter, Natural, Conversational, Presenting
RP ('Received Pronunciation')
Audio Book, Dark, Deep, Drama
RP ('Received Pronunciation')
Poem, Deep, Gravitas, Cool, Thoughtful
RP ('Received Pronunciation')
Commercial, Smooth, Warm, Friendly
RP ('Received Pronunciation')
Audio Book, Gravitas, Deep, Gravelly
RP ('Received Pronunciation')
Commercial, Deep, Natural, Chatty
RP ('Received Pronunciation')
Commercial, Bright, Upbeat, Friendly
Documentary, Smooth, Flat, Informative
Commercial, Deep, Dramatic, Serious, Cool
Commercial, Deep, Voice of God, Dramatic
Commercial, Gravitas, Inspirational, Smooth
Documentary, Smooth, Flat, Informative
Commercial, Bold, Gravitas, Smooth
Commercial, Gravitas, Deep, Gruff
Commercial, Deep, Dry, Everyman, Gravitas
Commercial, Warm, Smooth, Reassuring, Welcoming
Poem, Deep, Serious, Sombre, Thoughtful
Promo, Manly, Butch, Bloke, Everyman
Poem, Cool, Contemporary, Thought Provoking
RP ('Received Pronunciation')

Commercials

Presenting