The link has been emailed to people on your list.
You can close this window by clicking "ok" below. From there, you can continue to view this artist, or leave the page.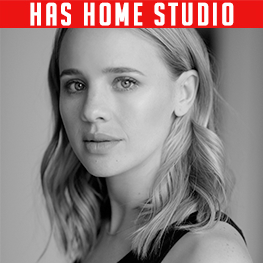 South-African & International. 20-30.
About Natasha
Born and raised in South Africa, Natasha's natural accent is described as "South African/International", as she lives between South Africa, LA & London. She can comfortably lean into her South African roots, as well as working in other global accents.
Natasha's Credits
Star Wars: The Old Republic
Telltale's Game of Thrones
League Of Legends
Call of Duty
Uncharted 4
Minecraft Story Mode
Beaver Falls (TV)
Medal of Honor: Above and Beyond
Civilization VI
Your filters will appear in here. To remove a filter, click the 'x'
Commercial, Bright, Conversational, Authoritative, Straight
Character, Young, Enthusiastic, Conversational, Natural
Game, Acting, Character, Bright, Happy
Real South African Accent
Character, Cool, Conversational, Authoritative
Commercial, Conversational, Light
Commercial, Conversational, Light, Friendly, Warm
Promo, Conversational, Cool, Relaxed
Commercial, Cool, Conversational, Honest
Corporate, Calm, Warm, Instructional, Clear
Promo, Cool, Authoritative