The link has been emailed to people on your list.
You can close this window by clicking "ok" below. From there, you can continue to view this artist, or leave the page.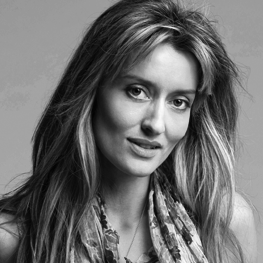 Smooth and Rich with Sensual Undertones. 30-40
About Natascha
Natascha is a fantastic actress and can deliver many characters and accents. You may recognise Natascha as 'Karen' from the comedy series 'Californication'.
Natascha's Credits
Designated Survivor
The First
Ronin
The Truman Show
Solaris
Laurel Canyon
Californication
Carmen
Your filters will appear in here. To remove a filter, click the 'x'
RP ('Received Pronunciation'), Straight
Narration, Soft, Dramatic, Tense
Audio Book, Soft, Smooth, Engaging
RP ('Received Pronunciation'), Straight
Commercial, Smooth, Reassuring, Informative
Commercial, Confident, Authoritative, Inviting
Commercial, Clear, Soft, Warm
RP ('Received Pronunciation')
Commercial, Slow, Smooth, Sexy
RP ('Received Pronunciation')
Documentary, Smooth, Relaxing, Rich, Warm
Commerical, Soft, Intense, Inspirational
Commerical, Soft, Intense, Strong
Commercial, Warm, Soothing
RP ('Received Pronunciation'), Straight
Commercial, Soft, Cool, Enticing, Smooth
Commercial, Soft, Slow, Sexy, Sultry
RP ('Received Pronunciation')
Commercial, Smooth, Articulate, Sensual
South East, Straight, Surrey
London Travel Information
Commercial, Articulate, Sexy, Smooth
Commercial, Authorative Informative
Commercial, Sexy, Soft, Seductive, Endline
Audio Book, Narration, Mum, Characters
Northern, RP ('Received Pronunciation'), Straight
Audio Book, Character, Narration, Grandma
Commercial, Informative, Authoritative, Smooth, Endline
Commercial, Endline, Soft, Sexy, Seductive, Smooth
Documentary, Soft, Sensual, Warm, Engaging
Commercial, Rich, Enticing, Aspirational
RP ('Received Pronunciation')
Radio Play, Acting, Conversational, Bright

Documentary

Commercials
Acting