The link has been emailed to people on your list.
You can close this window by clicking "ok" below. From there, you can continue to view this artist, or leave the page.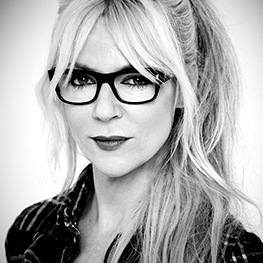 Staggering Selection from Wild and Wacky to Straight and Powerful. All voice ages. 6-60
About Morwenna
Morwenna is the go to voice for Animation and is the voice of 'Mummy Pig' in the animation 'Peppa Pig'.
Morwenna is also a talented writer, having written for a number of British television programmes.
Morwenna's Credits
Humf (Animation)
Peppa Pig (Animation)
Barbie: A Christmas Carol (Animation)
The Adventures of Paddington
Your filters will appear in here. To remove a filter, click the 'x'
Animation, Showreel, Kids, Quirky, Versatile
Comedy & Character Showreel
Showreel, Comedy, Quirky, Versatile
Narrative, Young, Character, Audio Book
Witches Narrative from Katherine of Carrick
Narration, Natural, Evil, Haunting, Poetic
Witches Singing from Katherine of Carrick
Singing, Witch, Evil, Horror
Animation, Kid, Excited, Boy, Cat, Preschool
Audio Book, Narration, Character, Friendly
Commercial, Informative, Friendly, Reassuring
Commercial, Whisper, Breathy
Commercial, Warm, Relaxed
Commercial, Caring, Heartfelt, Comedy
Animation, Young, Soft, Princess
RP ('Received Pronunciation')
Animation, Character, Fun
Animation, Soft, Friendly, Warm
Animation, Young, Conversational, Soft
Animation, Child, Bright, Happy, Quirky
Acting, Comedy, Character, Granny, Deep, Grandma, Quirky
Animation, Child, Bored, Gentle
Character, Acting, Actor, Comedy, Conversational
Animation, Impression, Acting, Comedy
American, RP ('Received Pronunciation')
Animation, Little Girl, Sweet, Innocent, Cute, Quirky
Radio Play, Chloe, Teen, Angry, Stupid
Barbie: A Christmas Carol
Animation, Annoying, Moody, Stroppy
Posh, RP ('Received Pronunciation')
Commercial, Bright, Concerned, Informative
Acting, Comedy, Young, Girl, Loud
RP ('Received Pronunciation'), Straight
Animation, Bright, Young, Happy
Character, Granny, Conversational, Comedy
RP ('Received Pronunciation')
Radio Play, Child, Boy, Barbers
Commercial, Warm, Friendly, Reassuring
Commercial, Upbeat, Bright, Confident
Commercial, Smooth, Slow, Sultry, Relaxed
Ben & Holly's Little Kingdom
Animation, Queen, Condescending
Posh, RP ('Received Pronunciation')
King Arthurs Disasters Twig
Animation, Conversational, Whining
Cornwall, Flushing, West Country
Animation, Witch, Kids, Character
Scottish, Straight, Yorkshire

Animations

Acting

Commercials