The link has been emailed to people on your list.
You can close this window by clicking "ok" below. From there, you can continue to view this artist, or leave the page.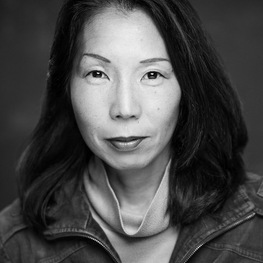 Japanese. Actress, midrange, experienced.
About Meg
Meg has a warm, friendly, and yet, confident, calm, professional voice who has a vast experience of all types of voice over projects in her 20 years career. Including: Animation, TV, Documentaries, Commercials, Video games, ADR, Dubbing, Language tapes and many more.
Meg's Credits
Film & TV Credit include most recently,
Good Omens (BBC/Amazon), and in the past, Teacup Travels (BBC), Iris (Fox Iris Productions), Fog Bound (Intermedia Films), The Day Of Kamikaze (Channel 4), The Girl In A Bubble (Title role - Actual Film), All That Remains (Major Oak Entertainment).
She is also known for her voice as Dr Ling in Chuggington and the japanese wife in Mr Bean the Animation.

Your filters will appear in here. To remove a filter, click the 'x'
Conversational, Bright, Upbeat, Natural
Commercial, Bright, Upbeat
Audiobook, Natural, Conversational
Corporate, Bright, Natural
Character, News, Reporter
Character, News, Reporter
Commercial, Character, Upbeat, Bright
Commercial, Soft, Warm, Friendly
Corporate, Serious, Informative
Commercial, Friendly, Bright
Articulate, Warm, Narration

Animations