The link has been emailed to people on your list.
You can close this window by clicking "ok" below. From there, you can continue to view this artist, or leave the page.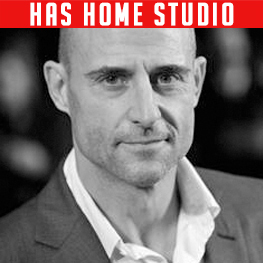 Smooth, Warm and Easy on the Ear
About Mark
As well as being a Hollywood actor, Mark Strong stars in the television series 'Low Winter Sun' as 'Frank Agnew' and was the voice of 'Titus' in the video game Warhammer 40,000: Space Marine.
Mark's Credits
Deep State
Kingsman: The Golden Circle
Tinker Tailor Soldier Spy
Kingsman: The Secret Service
Before I Go To Sleep
Green Lantern
Kick-Ass
Sherlock Holmes
Rock 'N' Rolla
Robin Hood

Your filters will appear in here. To remove a filter, click the 'x'
Commercial, Low, Gravitas, Cool
Commercial, Gravitas, Smooth, Sincere
Commercial, Bright, Light, Friendly
Voice of God, Gravitas, Deep, Authoritative
Commercial, Rich, Breathy, Serious
Commercial, Bright, Upbeat, Light, Happy
Commercial, Smooth, Soft, Friendly, Informative
Commercial, Clear, Informative
Commercial, Soothing, Clear, Smooth, Sincere
Commercial, Cool, Informative, Relaxed
Commercial, Slow, Gravitas, Rich
Documentary, Smooth, Engaging, Intriguing
Commercial, Comedy, Whispering
Commercial, Comedy, Hushed, Genuine
Who Do You Think You Are?
Documentary, Serious, Engaging
Charles Dickens Seven Dials
Audio Book, Narrative, Slow, Engaging
V & A Museum British Design
Corporate, Audio Guide, Informative, Clear, Relaxed
Commercial, Epic, Upbeat, Excited
Commercial, Warm, Trusting

Commercials

Acting

Documentary

Games