The link has been emailed to people on your list.
You can close this window by clicking "ok" below. From there, you can continue to view this artist, or leave the page.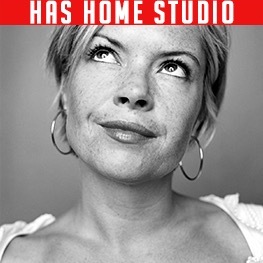 Instantly Recognisable! Smooth, Sexy and Warm
About Mariella
Mariella has been voted 'Britain's Sexiest Voice' on several occasions. Mariella is a well known presenter and presents her own show 'Mariella's Book Show'.
Mariella's Credits
Time Shift (Voice)
The Book Show
Election 2010
The Crimson Wing (Voice)
The Andrew Marr Show
Johnny English Reborn
Your filters will appear in here. To remove a filter, click the 'x'
No7 Alchemy Lift And Luminate
Commercial, Warm, Smooth, Natural
Commercial, Warm, Inviting, Friendly
RP ('Received Pronunciation')
Commercial, Cheeky, Fun, Sexy
Commercial, Informative, Warm, Rich, Friendly
Commercial, Bright, Friendly, Rich
Commercial, Relaxed, Enticing
Commercial, Deep, Rich, Bright
Commercial, Informative, Happy, Nasal
Commercial, Rich, Informative, Cool
Commercial, Deep, Friendly, Informative
Commercial, Smooth, Cool, Deep

Commercials