The link has been emailed to people on your list.
You can close this window by clicking "ok" below. From there, you can continue to view this artist, or leave the page.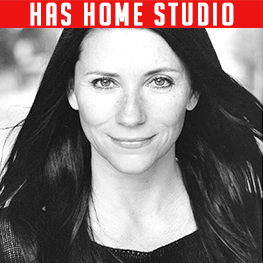 Gorgeous Soft English and Irish. 25+
About Mairead
You can record Mairead in either Dublin or London, which ever is easiest for you. Mairead has performed on stage and on screen, having appeared on a number of television programmes.
Mairead's Credits
The Jealous God
A Mind to Murder
Running Late
Holby City
Casualty
Your filters will appear in here. To remove a filter, click the 'x'
Irish Commercial Showreel
The Sunday Times Book Radio
Commercial, Smooth, Sincere, Soothing
Commercial, Bright, Friendly, Warm
Commercial, Smooth, Authoritative
Commercial, Smooth, Reassuring, Friendly
RP ('Received Pronunciation')
Commercial, Irish, Informative, Gentle, Relaxed
Commercial, Upbeat, Bright, Informative
Commercial, Soft, Friendly, Smooth
Commercial, Sexy, Informative, Smooth
Commercial, Soft, Sexy, Relaxed
Commercial, Smooth, Relaxed, Reassuring
Commercial, Informative, Soft
Narration, Relaxed, Friendly
Commercial, Smooth, Friendly
Commercial, Breathy, Smooth
Commercial, Friendly, Conversational
Commercial, Endline, Relaxed, Smooth
Commercial, Excited, Friendly
Commercial, Confident, Informative
Commercial, Conversational
Commercial, Happy, Bright, Friendly
Sunday Times Style Magazine
Commercial, Clear, Upbeat, Bright, Friendly
Commercial, Endline, Friendly
RP ('Received Pronunciation')
Corporate, Soft, Sultry, Husky, Rich

Commercials

Acting