The link has been emailed to people on your list.
You can close this window by clicking "ok" below. From there, you can continue to view this artist, or leave the page.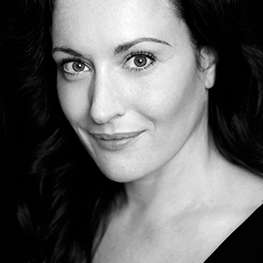 Friendly Commercial Voice with Great Silky Undertones. 30-50
About Lucy
Lucy received an Emmy for the highly acclaimed Channel 4 film "Forgiven". You may recognise Lucy as 'Vivien Mullen' in 'Lightfields' or as 'Deborah Goren' in 'Ripper Street'.
Lucy's Credits
The Queen's Sister
Silent Witness
Murderland
Torchwood
Einstein and Eddington
The Awakening
Becoming Jane
Your filters will appear in here. To remove a filter, click the 'x'
American, Northern, RP ('Received Pronunciation'), Straight
Games, Character, Fantasy
Commercial, Cool, Upbeat, Edgy
Documentary, Uplifting, Inspirational, Light
Animation, Fun, Dramatic, Jungle
Commercial, Playful, Upbeat, Positive
Commercial, Mysterious, Edgy, Cool
Commercial, Cool, Dark, Mysterious
Commercial, Light, Innocent, Fresh
Commercial, Uplifting, Positive, Strong
Commercial, Cool, Fun, Smooth
Animation, Character, Accent
Documentary, Nature, Descriptive, Narration
Commercial, Young, Fresh, Engaging, Conversational
Commercial, Regular Person, Woman, Conversational, Natural, Honest, Trustworthy
Commercial, Warm, Bright, Friendly
Documentary, Thoughtful, Friendly, Melancholy
Commercial, Fresh, Upbeat, Enthusiastic
Documentary, Light, Natural, Genuine, Conversational
Promo, Dramatic, Authoritative, Aspirational
Audio Book, Natural, Story Telling
Commercial, Mumsy, Friendly, Light
RP ('Received Pronunciation'), Straight
Commercial, Smooth, Sexy, Seductive
Native to Wiltshire, South West, Straight
Commercial, Mum, Friendly
Commercial, Friendly, Informative, Concerned
Commercial, Breathy, Marilyn Monroe
Commercial, Descriptive, Intelligent
RP ('Received Pronunciation')
Audio Book, Soft, Warm, Soothing
Balance of Power Queen Ann
Radio Play, Authoritative, Pompous
RP ('Received Pronunciation')
Dance to the Music of Time
Radio Play, Wife, Authoritative, Stern
Commercial, Soft, Smooth, Gentle, Informative
Games, Energetic, Informative, Fun
Games, Sweet, American, Fun
Games, Various, Sunny, Fun
Games, Scared, Dark, Horror

Acting

Presenting