The link has been emailed to people on your list.
You can close this window by clicking "ok" below. From there, you can continue to view this artist, or leave the page.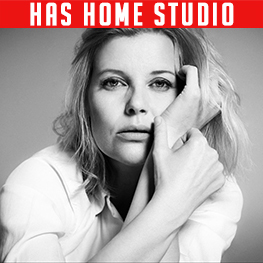 Highly Versatile with a Wide Range of Styles including Kids. 6-60
About Lucy
Lucy wrote, produced and starred in Every Seven Years which won several awards. She also directed and co-produced the independent film Morris: A Life with Bells On.
Lucy's Credits
Hustle
Morris: A Life with Bells On
A Bunch of Amateurs
Broken News
Don't Tell
Hotel Portofino
A Spy Among Friends
Your filters will appear in here. To remove a filter, click the 'x'
Accent & Character Showreel
Showreel, Character, Accents, Versatile
Audio Book, Narration, Smooth
Character, Agony Aunt, Dumb, Confused, Comedy
Character, Bright, Happy, Informative
Character, Comedy, Conversational
Character, Comedy, Conversational
Character, Kid, Girl, Comedy, Child, Innocent
Posh, RP ('Received Pronunciation')
Character, Fun, Stylist, Friendly, Conversational
Character, Make up Artist, Conversational, Warm
Character, Serious, Mellow, Agony Aunt, Soft
Geordie, Newcastle, Tyneside
Character, Slow, Comedy, Stylist
Birmingham, Brummie, West Midlands
Character, Slow, Reassuring, Astrologist
Character, Stylist, Friendly, Chirpy
Commercial, Soothing, Reassuring, Trustworthy
Commercial, Smooth, Sexy, Assured
Commercial, Soft, Smooth, Dreamy
Ferrero Rocher Golden Lights
Commercial, Soft, Young, Gentle
Commercial, Bright, Friendly, Conversational
Commercial, Soft, Delicate, Relaxing, Soothing
Commercial, Authoritative, Cool, Assured
Max Factor Volumising Mascara
Commercial, Cool, Confident, Straight
Max Factor Whipped Creme Foundation
Commercial, Young, Cool, Auuthoritative
Commercial, Dreamy, Whimsy, Building, Emotive, Atmospheric
Commercial, Upbeat, Girly, Excited
Commercial, Dreamy, Breathy, Soft
Girlfriend, Conversational, Friendly
Commercial, Warm, Upbeat, Bright
Commercial, Breathy, Whisper, Cool
Commercial, Informative, Warm, Caring
Commercial, Friendly, Upbeat, Light
RP ('Received Pronunciation'), Straight
Commercial, Soft, Dreamy, Relaxing
Commercial, Funky, Attitude
Commercial, Soft, Sexy, Seductive
Max Factor - Extreme Impact Mascara
Commercial, Sexy, Authoritative, Moody, Withdrawn
Commercial, Wispy, Smooth, Fast Read
RP ('Received Pronunciation'), Straight
Friendly, Warm, Conversational
Impression, Insincere, Friendly
Geordie, Newcastle, Tyneside
Impression, Excited, Crazy
Commercial, Sexy, Seductive, Smooth
Commercial, Soft, Seductive, Dreamy
Commercial, Character, News Reader
RP ('Received Pronunciation'), Straight
Commercial, Authoritative, Friendly, Mid Range
Commercial, Bright, Friendly, Informative
Legal, Informative, Clear, Fast Read

Commercials