The link has been emailed to people on your list.
You can close this window by clicking "ok" below. From there, you can continue to view this artist, or leave the page.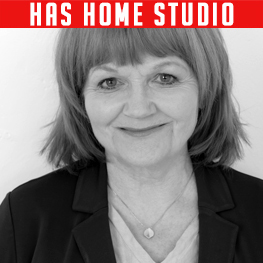 Versatile Bubbly Warm Northerner. Brings a Smile to your Script
About Lesley
Lesley is native to Lancashire and can also sing. You recognise Lesley as 'Mrs Patmore' on 'Downtown Abbey'.
Lesley's Credits
Downton Abbey
Mamma Mia
Narnia: The Lion, The Witch & The Wardrobe
Beecham House
East is East & West is West
Blackadder
Shameless
Your filters will appear in here. To remove a filter, click the 'x'
Commercial, Showreel, Distinctive, Quirky
Lancashire, Liverpool, Yorkshire
Narrative, Documentary, Audio Book
Audio Book, Engaging, Mumsy, Warm
Character, Gossip, Conversational, Comedy
Commercial, Smooth, Honest, Friendly, Warm
Commercial, Gentle, Warm, Heartfelt, Friendly, Reassuring
Commercial, Smooth, Soft, Comedy
Commercial, Smooth, Informative, Grandma, Excited, Granny
Animation, Friendly, Warm, Comforting
Sarah and Duck Balloon Race
Animation, Friendly, Warm, Comforting, Jolly
Sarah and Duck Fairground
Animation, Friendly, Warm, Comforting, Jolly, Fun
Acting, Posh, Conversational
Acting, Posh, Conversational
RP ('Received Pronunciation')
Documentary, Sympathetic, Honest, Mumsy
Commercial, Character, Nan, Eccentric, Rambling, Informative

Animations

Acting

Documentary