The link has been emailed to people on your list.
You can close this window by clicking "ok" below. From there, you can continue to view this artist, or leave the page.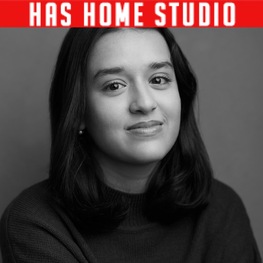 Young, Natural Northern, Conversational, Bright and Engaging
About Lauren
Best known for her breakthrough role as Pritti Pasha in the Amazon Original Film "Everybody's Talking About Jamie".
Lauren is an instinctive actress with a tremendous range.
Lauren's Credits
The Effects Of Lying
Kiddo
Lloyd Of The Flies
White Pudding Supper
Everybody's Talking About Jamie

Your filters will appear in here. To remove a filter, click the 'x'
Commercial, Young, Bright, Upbeat
Documentary, Conversational, Natural
Promo, Upbeat, Young, Fresh, Bright
Commercial, Confident, Strong, Fresh, Exciting
Commercial, Conversational, Bright
Commerical, Young, Conversational
Audio book - Paris for One
Narrative, Conversational, Smile, Characters
Audiobook - Haunting of Aveline Jones
Narrative, Conversational, Smile, Characters, Versatile
Promo, Upbeat, Young, Excited
Driving School Of Mum And Dad
Sidelined (BBC Radio 4 Drama) - Clip 1
Acting, Emotions, Impressions, Character, Versatile
Sidelined (BBC Radio 4 Drama) - Clip 2
Acting, Emotions, Versatile, Diverse

Acting

Singing

Various