The link has been emailed to people on your list.
You can close this window by clicking "ok" below. From there, you can continue to view this artist, or leave the page.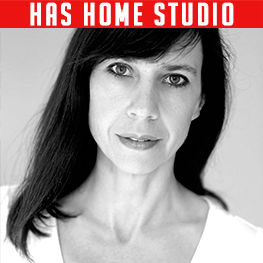 Soft and Smooth to Bold and Brash. Commercial or Character, Laurel can do it all. 20-40
About Laurel
Laurel has a great voice for games and has featured in the video games 'Aliens Vs Predator' and 'Driver: San Fransisco'.
Laurel's Credits
Misbehaviour
Entebbe
The Alienist
Denial
Muffin
Ka (Voice)
The Italian Job (Voice)
Starship Titanic
The Feeble Files (Voice)
The Diplomat
Black Mirror
Your filters will appear in here. To remove a filter, click the 'x'
Narrative, Audiobook, Narration
Young, Upbeat, Fun, Bright
Characters & Animation Showreel
Animation, Showreel, Character, Versatile
Vaseline United for America
Commercial, Warm, Reassuring, Heartfelt
Dorset & Poole Documentary
Conversational, Bright, Friendly
Commercial, Smooth, Assured, Knowing
Character, Comedy, Conversational, Elderly, Old Woman, New York, Jewish
Commercial, Wife, Girlfriend, Conversational, Regular Woman
Commercial, Comedy, Girl, Teenager
Commercial, Comedy, Old Lady
Commercial, Reassuring, Upbeat, Smooth
Revlon Colour Stay Eye Shadow
Commercial, Light, Soft, Warm
Revlon PhotoReady Airbrush Mousse
Commercial, Soft, Delicate, Friendly
Commercial, Smooth, Seductive
Commercial, Natural, Easy -Going
Commercial, Upbeat, Young
Commercial, Soft, Relaxing
Promo, Monotone, Intense, Eerie
Promo, Fast, Manic, Wacky
Promo, Sexy, Slow, Seductive
Documentary, Informative, Happy, Bright
Documentary, Narrative, Smooth, Informative
Promo, Sexy, Authoritative
Ident, Warm, Smooth, Rich
Commercial, Cheerful, Welcoming, Husky, Smooth, Conversational
The Sunday Times Caveman Diet
Commercial, Hard Sell, Tagline, Comedy
American, English, RP ('Received Pronunciation')

Commercials

Promos

Documentary