The link has been emailed to people on your list.
You can close this window by clicking "ok" below. From there, you can continue to view this artist, or leave the page.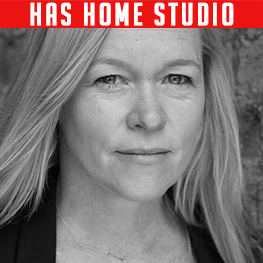 Warm, soft, dulcet tones.
About Larissa
Emmy nominee shortlist for Angelina Ballerina to the voice of L'oreal, Larrisa is a diverse voice artist with over 20 years of industry experience.
Larissa's Credits
Robozuna (Animation)
Star Wars: Battlefront (Game)
The Crew (Game)
LEGO City Undercover (Game)
Need For Speed (Game)
Campaigns: BBC & Adidas
Your filters will appear in here. To remove a filter, click the 'x'
Commercial, Showreel, Warm, Conversational
RP ('Received Pronunciation')
Promo, Showreel, Upbeat, Conversational, Warm
Singing, Upbeat, Light, Jingles
Singing, Blues, Smooth, Jingles
Commercial, Serious, Epic, Heartfelt, Warm, Honest, Rousing
Commercial, Bright, Conversational, Energetic, Upbeat
Commercial, Straight, Matter of Fact, Conversational, Authoritative
Commercial, Rich, Luxurious, Deep, Smooth
Commercial, Conversational, Comedy, Smooth, Rich, Warm, Upbeat
Promo, Strong, Drama, Bold, Authoritative
Promo, Smooth, Gravitas, Deep
Commercial, Character, Cat, Posh, Classy
Promo, Warm, Conversational, Friendly, Heartwarming
Promo, Conversational, Upbeat, Bright
Commercial, Conversational, Comedy, Smooth, Rich, Warm
RP ('Received Pronunciation')
Commercial, Conversational, Friendly, Regular Woman, Mum
RP ('Received Pronunciation')
Commercial, Informational, Straight, Matter of Fact, Confident
RP ('Received Pronunciation')
Commercial, Rich, Smooth, Luxury, Deep, Gravitas
RP ('Received Pronunciation')
Muriel Rebelled Against Payment - Furiki Wheels
Animation, Comedy, Character, Upbeat, Kids, Angry, Shouting
Animation, Comedy, Character, Upbeat, Kids, Shouting
Promo, Smooth, Sexy, Deep, Gravitas
RP ('Received Pronunciation')
Commercial, Smooth, Rich, Reassuring, Inspirational, Warm

Commercials

Animations

Games