The link has been emailed to people on your list.
You can close this window by clicking "ok" below. From there, you can continue to view this artist, or leave the page.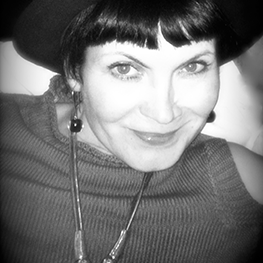 About Larissa
Range extends from warm and enticing to authoritative and downright scary! She works extensively in both Russian and fluent English. Trained as an actress she brings a depth of character to her roles.
Larissa's Credits
Commercials - Coca-Cola, Nike, American Airways, XBox 360, Nissan, Smirnoff, Huggies, Clarks, Motorola, Pantene
Corporates - Ikea, Ford, Boots, Sony, Guinness, Adidas, BA, BP, Emirate, Kodak, Cisco

Your filters will appear in here. To remove a filter, click the 'x'
Showreel, Various, Commercial
Showreel, Various, Commercial
Commercial, Warm, Rich, Aspirational
Commercial, Smooth, Husky, Deep
Commercial, Warm, Friendly, Soft, Mum
Corporate, Deep, Warm, Smooth
Cartoon Network - Adventure Time
Commercial, Soft, Warm, Smooth
Soft, Slow, Conversational
Mellow, Conversational, Slow
Excited, Fastpace, Commercial
Smooth, Authoritative, Rich

Commercials

Singing