The link has been emailed to people on your list.
You can close this window by clicking "ok" below. From there, you can continue to view this artist, or leave the page.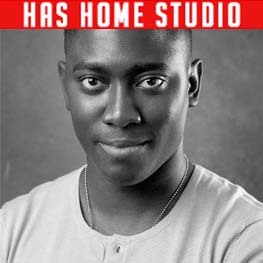 Warm Rich Gravitas, Light and Conversational to Bold and Inspirational
About King
King has a wonderfully diverse range of accents including American (General and New York), Ghanaian, Nigerian and Jamaican.
King's Credits
Media Credits coming soon
Your filters will appear in here. To remove a filter, click the 'x'
Showreel, Cool, Conversational, Rich, Deep
African, American, Straight
Showreel, Commercial, Bright, Deep, Confident
Audio Book, Relaxed, Rich, Gravitas
Documentary, Grand, Inspirational, Aspirational
Commercial, Conversational, Warm, Reassuring
Commercial, Friendly, Warm, Rich
Promo, Cool, Deep, Gravitas
Commercial, Thoughtful, Conversational, Warm, Honest
Commercial, Light, Conversational
Commercial, Bright, Warm, Conversational, Friendly