The link has been emailed to people on your list.
You can close this window by clicking "ok" below. From there, you can continue to view this artist, or leave the page.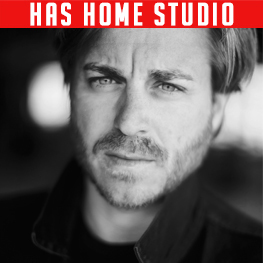 Versatile Comedy Actor with Great Accents
About Kevin
Kevin is talented comedy writer, starring in his own series 'The Kevin Bishop Show'. Kevin has also starred in films including 'All Stars' and 'Keith Lemon: The Film'.
Kevin's Credits
Whites
Royal Wedding
The Kevin Bishop Show
FM
Star Stories
Muppet Treasure Island
Your filters will appear in here. To remove a filter, click the 'x'
Straight, Various Accents, Distinctive
Impression, Comedy, Quirky, Versatile
British & Irish Accents Showreel
Showreel, Accents, Versatile
Singing, Comedy, Impression
Commercial, Natural, Familiar, Bright
Commercial, Slow, Thoughtful, Cool
Comercial, Friendly, Bright, Smooth, Informative
RP ('Received Pronunciation'), Straight
Impression, Comedy, Croaky, Friendly
RP ('Received Pronunciation')
Commercial, Smooth, Husky, Midrange, Warm
Commercial, Character, Nasal, Smug, Condescending
Commercial, Reserved, Thoughtful, Smooth, Warm
Commercial, Informative, Friendly, Fun
RP ('Received Pronunciation')
Commercial, Friendly, Natural, Cool, Conversational
Commercial, Chatty, Comedy, Fast, Mid Range, Authoritative
Impression, Comedy, Croaky, Throaty
Character, Gruff, Nasal, Shouting
London, Straight, West Country
Commercial, Characters, Manic, Camp
Character, Comedy, Dry, Nasal
Birmingham, French, Liverpool, RP ('Received Pronunciation'), Scottish, Straight
Commercial, Upbeat, Comedy, Throaty, Aggressive
Commercial, Pathe News, Comedy, Energetic, Hard Sell
RP ('Received Pronunciation')
Commercial, Talkative, Chatty, on Drugs
London, Native to Orpington, Straight
Commercial, Smooth, Soothing, Authoritative
Commercial, Accents, Homeboy, Rapper
Character, Comedy, Bad Taste, Serious, Moody
Promo, Wacky, Fun, Upbeat, Character
RP ('Received Pronunciation')
Impression, Comedy, Funny
Impression, Comedy, Funny
Impression, Sarcastic, Comedy, Unimpressed
RP ('Received Pronunciation')
Radio, Comedy, Character, Ranting
Character, Comedy, Conversational, Character, Lively, Geezer
Character, Lad, Geezer, Funny, Conversational
Character, Excited, Thoughtful, Comedy
Commercial, Accent, Happy, Perky, Sincere
Commercial, Home Boy, Rapper, Conversational
Commercial, Accent, Soft, Gentle, Natural
Commercial, Accent, Aggressive, Sharp, Emotional
Commercial, Accent, Street, Threatening
Commercial, Accent, Throaty, Crisp, Clear
Commercial, Accent, Nasal, High, Quick
Commercial, Accent, Brash, Loud, Jolly
Commercial, Accent, Nasal, Cheerful
Commercial, Accent, Husky, Soft, Gentle, Assured
Character, Comedy, Chatty, Bear
Character, Chatty, Comedy, Bear
Character, Comedy, Bear, Chatty
Character, Comedy, Bear, Chatty
Commercial, Friendly, Conversational
Impression, Comedy, Cool, Relaxed
Impression, Comedy, Conversational, Lisp
Lancashire, Leeds, Northern
Impression, Camp, Comedy, Cynical
Impression, Comedy, Standup, Hoarse, Perky, Lively
Singing, Comedy, Impression
Singing, Comedy, Impression
Singing, Comedy, Impression
Singing, Comedy, Impression
Impression, Comedy, Husky, Hippie, Excited
RP ('Received Pronunciation')
Impression, Comedy, Lisp, Fast, Nasal, High
RP ('Received Pronunciation')
Impression, Comedy, Smooth, Gentle, Reassuring
RP ('Received Pronunciation'), Straight
Impression, Comedy, Posh, Paranoid, Nasal, High
RP ('Received Pronunciation')
Impression, Comedy, Upbeat, Bright, Fun
Impression, Comedy, Camp, Bright, Cheerful
RP ('Received Pronunciation')
Impression, Comedy, High, Nasal, Silly, Character
Impression, Comedy, Character, Jolly, Lively
Impression, Comedy, Moaning, Whining, Nasal
RP ('Received Pronunciation')

Commercials

Acting

Comedy