The link has been emailed to people on your list.
You can close this window by clicking "ok" below. From there, you can continue to view this artist, or leave the page.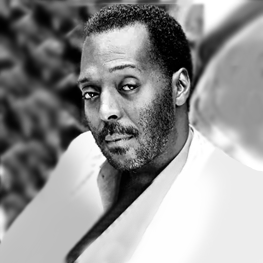 Big booming Barry White-style
About Kennie
Raised in New York and Ohio, Kennie originally came to London as a bass singer for the pop group The Darts. Kennie later turned his hand to acting, forming part of the original cast of 'Five Guys Named Moe' which won 2 Oliver awards.
Kennie's Credits
Five Guys Named Mo - Theatre
The Darts - Musical Band
Doctors
Cutting It
Crysis (Video Game)
Killzone (Video Game)
Driver (Video Game)
Your filters will appear in here. To remove a filter, click the 'x'
Commercial, Comedy, Deep, Smooth, Distinctive
Movie Promo, Film, Trailer, Epic, Barry White, Mr T, Samuel L Jackson
Commercial, Deep, Singing
Commercial, Deep, Cool, Gravitas
Commercial, Gravitas, Cool
Candarel Ice Cream Barry White
Commercial, Deep, Comedy, Sexy, Rich, Telephone, Barry White
Commercial, Deep, Cool, Funk, Soul
Promo, Deep, Smooth, Comedy, Confident
Dance to a different beat
Promo, Attitude, Cool, Deep
Impression, Cool, Deep, Sexy, Barry White
Doritos Collisions Elzesto
Commercial, Loud, Comedy, Character
Commercial, Comedy, Deep, Smooth
Commercial, Deep, Energetic, Shouting
Commercial, Deep, Smooth, Upbeat
Commercial, Deep, Smooth, Cool
Commercial, Clear, Smooth, Sexy, Barry White
Promo, Soft, Sexy, Friendly
Impression, Attitude, Anger, BA Baracus
Movie Soundtracks Weekend
Promo, Deep, Narration, Upbeat
Promo, Fun, Enthusiastic, Upbeat
Promo, Upbeat, Hard, Shouting
Promo, Deep, Sexy, Guttural
Promo, Smooth, Deep, Sexy
Promo, Smooth, Serious, Dramatic, Heartfelt
Promo, Smooth, Slow, Assured, Movie
Commercial, Deep, Comedy, Angry, Sharp, Crisp, Red Pepper
Promo, Smooth, Singing, Cool, Sexy
Singing, Upbeat, Bright, Fun, Character
Singing, Blues, Smooth, Deep
Singing, Hard, Energetic, Upbeat, Fast, Soul
Singing, Rapping, Deep, Energetic
Comedy Central Mince Pies
Singing, Rap, Deep, Comedy
Animation, Cocky, Smug, Upbeat, Samuel L Jackson
Commercial, Deep, Guttural, Slow, Conversational, Dry
Corporate, Informational, Deep, Gravitas, Husky
Money Supermarket Trumpet
Commercial, Comedy, Funky, Attitude, Conversational
Money Supermarket Word Up
Commercial, Cool, Happy, Rythmic

Promos

Commercials

Animations

Singing