The link has been emailed to people on your list.
You can close this window by clicking "ok" below. From there, you can continue to view this artist, or leave the page.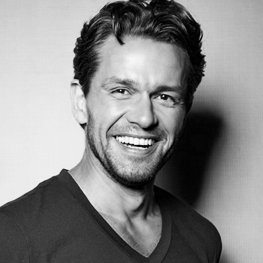 Relaxed, Smooth and Rich.
About Julian
Julian is an actor best known for his roles in Foyle's War and Downton Abbey. He recently starred in All About Evem opposite Gillian Anderson and Lilly James in the West End.
Julian's Credits
The Assets
Downton Abbey
The Colonial
Knightfall
All About Eve
Person of Interest
Any Human Heart
Your filters will appear in here. To remove a filter, click the 'x'
Commercial, Natural, Neutral, Smooth
Promo, Cool, Smooth, Confident
Documentary, Dramatic, Powerful, Serious
RP ('Received Pronunciation'), Straight
RP ('Received Pronunciation')
Documentary, Serious, Engaging, Heartfelt
RP ('Received Pronunciation')
Commercial, Bright, Light, Warm
Commercial, Bright, Upbeat, Conversational
Commerical, Striaght, Calming, Friendly
Commerical, Dark, Authoritative
Commercial, Authoritative, Reassuring, Gravitas
RP ('Received Pronunciation')
Narrative, Resonance, Gravitas, Natural
Narrative, Natural, Rythmic, Warm
RP ('Received Pronunciation')
Commercial, Warm, Conversational, Rich
RP ('Received Pronunciation')
Commercial, Rich, Relaxing, Husky
RP ('Received Pronunciation')
Commercial, Husky, Gravitas, Cool
RP ('Received Pronunciation')
Commercial, Cool, Attitude, Authoritative
RP ('Received Pronunciation')
Commercial, Warm, Friendly, Honest, Genuine
RP ('Received Pronunciation')
Commercial, Cool, Straight, Deep, Gravitas
RP ('Received Pronunciation')
Singing, Carol, Christmas, Comedy
RP ('Received Pronunciation')
Interview, Relaxed, Natural, Conversational, Passionate
RP ('Received Pronunciation')
Singing, Theatre, Musical, Showtune
RP ('Received Pronunciation')
Promo, Bright, Conversational, Mid Range
Pathe, RP ('Received Pronunciation')
Commercial, Warm, Reassuring, Smooth, Soft
RP ('Received Pronunciation')
Commercial, Soft, Warm, Reassuring, Smooth
Commercial, Epic, Dramatic, Grand, Powerful, Inspiring
RP ('Received Pronunciation')
Character, Natural, Conversational, Relaxed, Interview
RP ('Received Pronunciation')
Commercial, Gravitas, Cool, Relaxed
RP ('Received Pronunciation')
Commercial, Relaxed, Warm, Cosy
RP ('Received Pronunciation')
Commercial, Moody, Smooth, Authoritative
RP ('Received Pronunciation')
Commercial, Conversational, Mid Range, Bright
RP ('Received Pronunciation')
Character, Natural, Conversational
RP ('Received Pronunciation')

Interview

Singing

Commercials