The link has been emailed to people on your list.
You can close this window by clicking "ok" below. From there, you can continue to view this artist, or leave the page.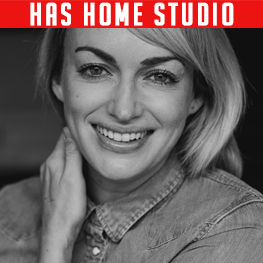 Bright, Friendly and Honest Scottish Voice
About Josie
Josie is our latest triple threat, Presenter, DJ and Writer (she's a stylist too, but triple threat sounds good). A familiar face on STV, she's also an experienced radio presenter - regularly working with BBC Radio Scotland. You'll also hear her on Nation Radio Scotland!
Josie's Credits
STV Presenter
Radio Presenter
Scottish Hair and Beauty Awards (Host)
Event Host and Compere

Your filters will appear in here. To remove a filter, click the 'x'
Showreel, Commercial, Narrative, Documentary
Documentary, Light, Upbeat, Bright
Documentary, Cool, Smooth, Bright
Promo, Upbeat, Energetic, Cool
Documentary, Upbeat, Fun, Healthy
Commercial, Character, Natural, Honest, Trustworthy
Commercial, Honest, Everywoman, Genuine
Commercial, Comforting, Reassuring, Warm, Homely
Commercial, Strong, Authoritative, Confident
Commercial, Friendly, Bright, Conversational
Commercial, Young, Light, Bright
Commercial, Smooth, Soft, Inspirational, Warm
Legal, Fast, Speed Read, Comedy
Commercial, Conversational, Honest, Friendly
Commercial, Honest, Aspirational, Warm
Presenting, Kids, Fun, Upbeat, Scientist, Character
Commercial, Slow, Emotive, Dreamy
Price Water House Coopers
Corporate, Smart, Informative, Clear
Documentary, Warning, Informative, Protective
Documentary, Warm, Casual, Conversational
Character, Comedy, Bubbly, Bright, Happy

Kids

Presenting

Commercials