The link has been emailed to people on your list.
You can close this window by clicking "ok" below. From there, you can continue to view this artist, or leave the page.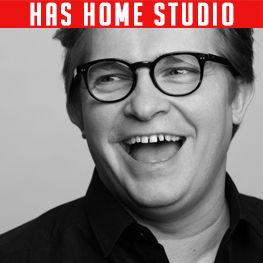 From Straight London to Quirky Yorkshire. Has that 'First boy you ever kissed' quality
About Jonathan
Jonathan was born in Yorkshire and is a regular on stage. Jonathan acting credits include productions with the National Theatre and the RSC.
Jonathan's Credits
Ghost Stories
The Mill on the Floss
Master Harold And The Boys
The Lion, the Witch and the Wardrobe
A Midsummer Night's Dream
Royal Shakespeare Company: The Tempest
Your filters will appear in here. To remove a filter, click the 'x'
Commercial, Young, Chatty, Conversational
Character, Assured, Warm, Chef, Gordon Ramsey, Jamie Oliver
Character, Upbeat, Bright, Energy, Instructor, Gym
Commercial, Poetic, Rich, Slow, Emotive, Atmospheric
Commercial, Regular Guy, Conversational, Natural, Charming
Character, Everyman, Bloke, Comedy, Dad
Character, Regular Guy, Conversational, Confident, Assured, Comedy
Alzheimers Society Memory Walk
Commercial, Heartfelt, Warm, Honest, Genuine
Animation, Excited, Character, Jolly, Happy, Fun
Commercial, Slow, Character, Sultry, Cat
RP ('Received Pronunciation')
Commercial, Comedy, Silly, Loud, Brash, Character
RP ('Received Pronunciation')
Commercial, Apologetic, Desperate, Soft, Gentle
Commercial, Upbeat, Conversational
Commercial, Cheesy, Upbeat, Excited, Enthusiastic, Theatrical
Commercial, Young, Unsure, Worried, Character, Son, Soft
Promo, Movie, Film, Trailer, Enticing, Refreshing
Commercial, Cool, Moody, Mid Range
Commercial, Slow, Dramatic, Everyman, Regular Guy
Commercial, Character, Fast, Conversational, Warm, Friendly, Natural
Commercial, Conversational, Mid Range, Natural, Friendly, Everyman
Commercial, Poem, Slow, Soft, Gentle, Relaxing, Soothing
RP ('Received Pronunciation')
Commercial, Dramatic, Epic, Slow
Commercial, Smooth, Relaxed, Slow, Rich
RP ('Received Pronunciation')
Commercial, Natural, Conversational, Friendly
Commercial, Upbeat, Edgy, Cool
Commercial, Pathe, Comedy, Serious, Heartfelt, Warm
Pathe, RP ('Received Pronunciation')
Commercial, High Pitched, Panic, Eccentric, Fast
Commercial, Epic, Emotive, Dramatic

Commercials

Animations