The link has been emailed to people on your list.
You can close this window by clicking "ok" below. From there, you can continue to view this artist, or leave the page.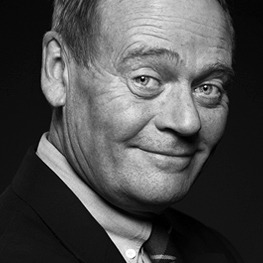 Rich Gravitas and Resonance, Excellent Comic Timing With a Great Dry Tone
About John
John has been involved in the production of some amazing TV comedy, including Blackadder and QI.
John's Credits
QI
Blackadder
The Hitchhiker's Guide to the Galaxy
Spitting Image
Not the Nine O'Clock News

Your filters will appear in here. To remove a filter, click the 'x'
RP ('Received Pronunciation')
Commercial, Rich, Warm, Soft
RP ('Received Pronunciation')
Commercial, Direct, Resonance, Rich, Conversational
RP ('Received Pronunciation')
Commercial, Dry, Comedy, Gravitas, Rich
RP ('Received Pronunciation')
Commercial, Dry, Comedy, Resonance
RP ('Received Pronunciation')
Commercial, Dry, Comedy, Hushed, Warm, Rich
RP ('Received Pronunciation')
Commercial, Pathe, Posh, Conversational
RP ('Received Pronunciation')
An Inventory of the Invisible
Presenting, Comedy, Engaging, Dry
RP ('Received Pronunciation')
Commercial, Reassuring, Rich, Smooth, Gravitas
RP ('Received Pronunciation')
Poem, Deep, Rich, Gravitas
RP ('Received Pronunciation')
Commercial, Guttural, Deep, Rich, Friendly, Honest
Commercial, Trustworthy, Resonance, Gravitas
RP ('Received Pronunciation')
Commercial, Upbeat, Enthusiastic, Energetic
RP ('Received Pronunciation')
Commercial, Cool, Moody, Dramatic
RP ('Received Pronunciation')

Commercials

Presenting