The link has been emailed to people on your list.
You can close this window by clicking "ok" below. From there, you can continue to view this artist, or leave the page.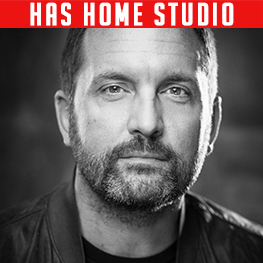 Smooth and Cool with a hint of Gravitas. Highly Commercial. Also great for dry comedy.
About Joel
Joel is a well known actor from the small screen, best known for playing the role of Lee, Dawn's fiancée, in the multi-award winning comedy classic The Office and is also well known for the role of Jake Moon in EastEnders.
Joel's Credits
The Office
EastEnders
Green Street
Band of Brothers
Dough
Life of Crime
Your filters will appear in here. To remove a filter, click the 'x'
Cool, Conversational, Casual, Friendly
English, London, RP ('Received Pronunciation'), Straight
Showreel, Light, Bright, Cool, Commercial
Character, Acting, Comedy, Accent, Camp, Old Man
American, Australian, Cockney, East End, Liverpool, London, Manchester, Northern, Norwich, RP ('Received Pronunciation'), Straight, West Country
Documentary, Serious, Assured, Authoritative
Showreel, Legal, Fast, Bright, Upbeat
Commercial, Warm, Conversational, Reassuring
Commercials, Rich, Deep, Sexy
Commercial, Upbeat, Bright, Friendly
Commercial, Cool, Gravitas, Deep, Intense
Commercial, Cool, Mid Range, Husky, Genuine,
Smirnoff Nightlife Exchange
Commercial, Cool, Resonance, Husky, Engaging
Commercial, Mid Range, Charming, Smooth, Assured, Sincere
Commercial, Smooth, Bright, Informative
Intel Best Thing You Ever Saw
Commercial, Smooth, Warm, Gravitas
Commercial, Soothing, Deep, Relaxing, Calm
Commercial, Warm, Mid Range, Friendly, Warm, Gentle
Commercial, Warm, Smooth, Husky, Soft, Soothing
Fighting on the Frontline
Documentary, Serious, Engaging, Deep
Audio Book, Smooth, Intense, Cool, Dangerous
Character, Comedy, Intimate, Mid Range, Charming
Commercial, Confident, Authoritative, Cheerful
Commercial, Smooth, Reassuring, Trustworthy, Relaxed
Commercial, Friendly, Clear, Soothing, Warm
Commercial, Clear, Laidback, Confident
Commercial, Energetic, Cool, Upbeat
Commercial, Friendly, Bright, Cheerful, Sincere
Cambridgeshire, Potton, Straight
Commercial, Friendly, Excited, Genuine, Natural
Commercial, Cool, Attitude, Moody
Commercial, Cool, Dramatic, Gruff
Commercial, Smooth, Upbeat, Hard Sell, Comedy
Commercial, Cool, Upbeat, Bright, Assured
Documentary, Cool, Clear, Straightforward, Mid Range
Documentary, Narration, Deep, Sinister
Character, Camp, Angry, Comedy, Pompous, Arrogant
Promo, Confident, Lad, Cheeky
Commercial, Friendly, Bright, Uplifting
Commercial, Mid Range, Upbeat, Energetic
Commercial, Mid Range, Warm, Reassuring, Conversational
Renault Touchscreen Legal
Legal, Fast, Serious, Informative, Straight
Commercial, Straight, Informative, Gravitas, Husky
Husky, Resonance, Conversational
Character, Upbeat, Bright, Energy, Instructor
Character, Assured, Warm, Jamie Oliver, Chef, Gordon Ramsey
Legal, Fast Read, Clear, Brash
Legal, Speed Read, Midrange

Commercials

Corporate
Documentary