The link has been emailed to people on your list.
You can close this window by clicking "ok" below. From there, you can continue to view this artist, or leave the page.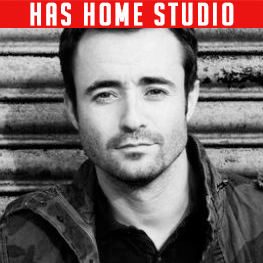 Distinctive Young Cool Scottish with a Hint of Guy Next Door. 25-35
About Joe
Strictly Coming Dancing 2017 Winner. Born in Glasgow, BAFTA nominated for his portrayal of Prentice McHoan in 'The Crow Road', you may recognise him for playing brilliant trauma surgeon Raf Di Lucca in Holby City.
Joe's Credits
Cranford
Holby City
Casualty
Heartbeat
Sex, Chips and Rock 'n' Roll
The Crow Road
Your filters will appear in here. To remove a filter, click the 'x'
Commercial, Scottish, Informative, Upbeat
Documentary, Engaging, Warm, Informative, Husky
Audio Book, Cool, Conversational, Breathy, Sexy
Commercial, Mellow, Husky, Smooth
Commercial, Punchy, Poem, Raspy
Commercial, Bright, Concise, Conversational
Commercial, Smooth, Informative, Friendly, Reassuring
Commercial, Hard Sell, Upbeat, Lads
Promo, Serious, Soft, Engaging
Promo, Upbeat, Informative, Young
Commercial, Honest, Heartfelt, Warm, Reassuring
Commercial, Bright, Friendly, Informative.
Commercial, Cool, Laidback, Authoritative, Resonance
Commercial, Friendly, Conversational, Chirpy, Regular Guy
Commercial, Warm, Smooth, Relaxed, Reassuring

Acting

Commercials

Documentary