The link has been emailed to people on your list.
You can close this window by clicking "ok" below. From there, you can continue to view this artist, or leave the page.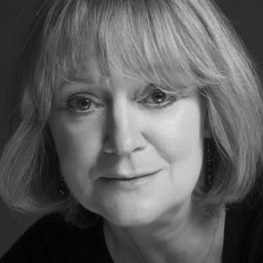 Authorative, bright, reassuring RP & Northern
About Joanna
Joanna was born in Lancaster and has starred extensively in film, TV, radio and on stage during her wonderful career.
Joanna 's Credits
House of the Dragon
Rebecca
Inspector Morse
Mrs Marple
Homefront (radio series)
Your filters will appear in here. To remove a filter, click the 'x'
Commercial, Conversational, Bright, Upbeat, Natural
RP ('Received Pronunciation')
Acting, Emotions, Versatile, Energetic, Diverse
Northern, RP ('Received Pronunciation')
Commercial Reel (Northern)
Commercial, Bright, Light, Warm
Promo, Conversational, Cool, Calm, Wise
RP ('Received Pronunciation')
Documentary, Dramatic, Powerful, Serious
RP ('Received Pronunciation')
Warm, Wise, Elder, Reassuring
RP ('Received Pronunciation')
Documentary, Cool, Powerful, Smooth
RP ('Received Pronunciation')
Promo, Cool, Smooth, Confident
RP ('Received Pronunciation')
RP ('Received Pronunciation')
RP ('Received Pronunciation')
Warm, Wise, Elder, Reassuring
Commercial, Bright, Fresh, Upbeat
RP ('Received Pronunciation')
Commercial, Bright, Light, Warm
RP ('Received Pronunciation')
John Lewis Garden and Home
Conversational, Bright, Calming, Natural
RP ('Received Pronunciation')
Commerical, Wise, Calm, Reasurring