The link has been emailed to people on your list.
You can close this window by clicking "ok" below. From there, you can continue to view this artist, or leave the page.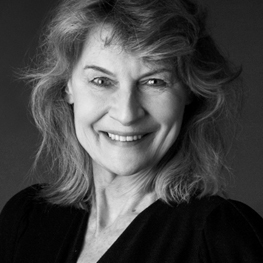 Smooth and Sincere with a Husky Edge. Sexy, Authoritative and Humorous. 50-70
About Jennifer
Jennifer was born in Cambridge and has appeared in a number of British television programmes - you may recognise Jennifer as 'Lydia' in the drama 'The House and Everything'.
Jennifer's Credits
The 10th Kingdom
The Lady and the Highwayman
I, Claudius
Darling, It's Awfully Bad for Your Eyes
2 Point 4 Children
Your filters will appear in here. To remove a filter, click the 'x'
RP ('Received Pronunciation')
RP ('Received Pronunciation')
Commercial, Character, Smooth, Rich
RP ('Received Pronunciation')
Commercial, Conversational, Enthusiastic, Smooth, Enticing, Inviting
RP ('Received Pronunciation'), Straight
Soft, Epic, Dreamy, Grand, Soothing
RP ('Received Pronunciation')
RP ('Received Pronunciation')
Commercial, Cool, Intense, Endline, Dramatic
Character, Mum, Upset, Concerned, Comedy
RP ('Received Pronunciation')
Commercial, Straight, Smooth, Informative
RP ('Received Pronunciation')
Commercial, Dramatic, Deep, Sombre
Commercial, Soft, Friendly
RP ('Received Pronunciation'), Straight
Commercial, Mumsy, Friendly
RP ('Received Pronunciation'), Straight
Commercial, Dramatic, Deep, Comedy
Commercial, Smooth, Intense
RP ('Received Pronunciation'), Straight
RP ('Received Pronunciation'), Straight
Commercial, Mature, Husky, Musing
Commercial, Informative, Smooth
RP ('Received Pronunciation'), Straight
RP ('Received Pronunciation'), Straight
RP ('Received Pronunciation')
Cambridge, RP ('Received Pronunciation')
Commercial, Character, Wife, Relaxed, Sweet, Happy
RP ('Received Pronunciation')
Film4 Ingmar Bergman Season
Promo, Cool, Smooth, Relaxed, Slow
RP ('Received Pronunciation'), Straight
Sun Sex and Suspicious Parents
Promo, Gravitas, Smooth, Rhythmic, Poem
RP ('Received Pronunciation')
Promo, Authoritative, Friendly, Clear
RP ('Received Pronunciation')

Promos

Commercials