The link has been emailed to people on your list.
You can close this window by clicking "ok" below. From there, you can continue to view this artist, or leave the page.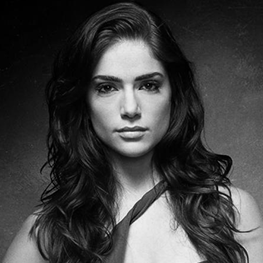 Cool and Edgy to Bright and Bubbly. 20-30
About Janet
Janet is a young British actress who has worked on top American television series' using her excellent American accent. You may recognise Janet as "Madeline/Little Swan" in "Black Swan" or 'Sarah' in 'Dancing on the Edge'.
Janet's Credits
Black Swan
New Amsterdam
Nighthawks
Dancing on the Edge
Spies of Warsaw
Entourage
Human Target
Your filters will appear in here. To remove a filter, click the 'x'
RP ('Received Pronunciation'), Straight
RP ('Received Pronunciation'), Straight
Documentary, Serious, Dramatic, Narrative
RP ('Received Pronunciation')
Promo, Dramatic, Cool, Young
Commercial, Smooth, Deep, Warm, Sexy, Authoritative
RP ('Received Pronunciation')
Commercial, Character, Conversational, Friendly, Assured
Commercial, Friendly, Girly, Happy, Young, Conversational
RP ('Received Pronunciation')
Commercial, Cool, Young, Moody
Commercial, Bright, Confident, Young
RP ('Received Pronunciation')
Commercial, Warm, Honest, Genuine
RP ('Received Pronunciation')
Commercial, Inspiring, Engaging, Confident
RP ('Received Pronunciation')
Commercial, Young, Fun, Enthusiastic, Excited
RP ('Received Pronunciation')
Commercial, Upbeat, Excited, Young, Enthusiastic
RP ('Received Pronunciation')
Commercial, Young, Reassuring, Fresh

Promos