The link has been emailed to people on your list.
You can close this window by clicking "ok" below. From there, you can continue to view this artist, or leave the page.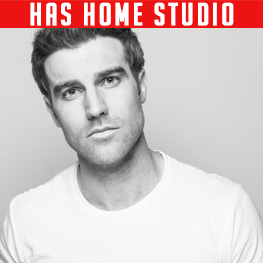 A distinctive voice with Assured, Warm and Confident tones. 30-40
About James
A fresh and exciting actor who can take direction completely in his stride.
James's Credits
History Boys
Vinyl
Johnny Shakespeare
Raz
Your filters will appear in here. To remove a filter, click the 'x'
Cool Smooth Commercial Showreel
Showreel, Cool, Gravitas, , Commercial, Deep, Rich
Showreel, Documentary, Bright, Energy
Accent and Character Showreel
Showreel, Accent, Character, Comedy
American, Birmingham, Cockney, French, Geordie, Irish, Liverpool, London, Manchester, Midlands, Northern, Scottish, Scouse, Southern Irish, Welsh, West Country, Yorkshire
Games, Character, Showreel
American, Cockney, French, London, Manchester, Various, Yorkshire
Games, Fun, Energetic, Dynamic
Casual, Funny, Friendly, Homely
Commercial, Regular Guy, Light, Natural
Commercial, Regular Guy, Everyman, Upbeat
Commercial, Natural, Light, Friendly
Secrets of Henry VIII's Palace
Promo, Sincere, Smooth, Flat
Promo, Smooth, Sincere, Soft
Showreel, Straight, Warm, Conversational, Smooth, Reassuring
Commercial, Promo, Upbeat, Enthusiastic, Conversational
Promo, Upbeat, Brash, Big, Hard Sell
Commercial, Natural, Conversational, Light, Friendly
Commercial, Warm, Reassuring, Trustworthy
Corporate, Smooth, Soft, Natural
Commercial, Upbeat, Fun, Comedy, Enthusiastic, Conversational
Commercial, Soothing, Elegant, Rich, Relaxing, Classy
Commercial, Gravitas, Cool, Deep
Commercial, Warm, Reassuring, Trustworthy
Commercial, Driving, Passionate, Energetic, Cool, Punchy
Commercial, Deep, Moody, Smooth, Sultry
Games, Fantasy, Dynamic, Dark
Commercial, Light, Conversational, Friendly
Commercial, Upbeat, Energetic, Bright, Happy
Commercial, Warm, Smooth, Natural, Friendly
Promo, Intense, Authoritative, Cool
Commercial, Dramatic, Cool, Rich
Commercial, Comedy, Brash, Conversational, Regular Guy
Commercial, Smooth, Warm, Rich, Enticing
Commercial, Bright, Cheery, Friendly
Commercial, Natural, Friendly, Cheerful
Commercial, Authoritative, Bold, Confident
Commercial, Smooth, Soft, Warm
Promo, Upbeat, Energy, Bright
Commercial, Everyman, Authoritative, Bright
Commercial, Warm, Smooth, Friendly
Commercial, Bright, Friendly, Reassuring
Commercial, Every Man, Dry, Throwaway
Commercial, Everyman, Shouting
Commercial, Dry, Fed Up, Everyman
Commercial, Natural, Confident, Strong
Documentary, Informative, Mysterious, Serious
Narrative, Dynamic, Bright
Poem, Natural, Warm, Light
Games, Action, Informative, Old school
Games, Sleazy, Energetic, Upbeat
Games, Mysterious, Smooth, Continental
Games, Futuristic, Action, Aggressive
Games, Dark, Horror, Edgy
Crime- Aggressive, Edgy, Urban

Promos

Corporate