The link has been emailed to people on your list.
You can close this window by clicking "ok" below. From there, you can continue to view this artist, or leave the page.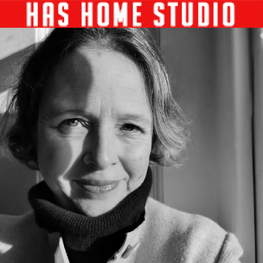 Fantastic Range of Styles & Characters. She's a master of the Smooth, Sexy, Authoritative endline. 25-55
About Jacqueline
Jaqueline speaks excellent French, she's studied 6 languages giving her a brilliant grasp of foreign words and pronunciations.
Jacqueline's Credits
Documentaries:
Clara Bow-Laura Ahsley
Extraordinary People
Henry Hill-Dead Or Alive
Skin Sculpture

Your filters will appear in here. To remove a filter, click the 'x'
Conversational, Bright, Upbeat, Natural
RP ('Received Pronunciation')
Commercial Young Fresh 25 - 35
Showreel, Young, Energetic, Natural
Commercial Smooth 35 - 50
Showreel, Smooth, Conversational, Rich, Warm
Commercial, Bright, Warm, Trustworthy
Commercial, Young, Light, Fast, Soft
Commercial, Informative, Smooth
Commercial, Genuine, Honest, Familiar
Commercial, Smooth, Rich, Reassuring, Dramatic
Commercial, Bright, Reassuring, Warm
Commercial, Upbeat, Bright, Informative, Cheerful
Commercial, Smooth, Relaxing
Commercial, Inviting, Light, Friendly
Commercial, Smooth, Conversational, Natural
RP ('Received Pronunciation')
Commercial, Girly, Conversational
Garnier Miracle Skin Perfector
Commercial, Fast, Upbeat, Happy
Commercial, Slow, Dreamy, Deliberate, Poetic, Soft, Delicate, Character, Dreamy
Commercial, Vibrant, Enthusiastic, Smooth
Commercial, Cool, Upbeat, Confident
London, Straight, Wimbledon
Garnier Pure Active Fruit Energy
Commercial, Warm, Reassuring, Soft
Mail on Sunday One Direction
Commercial, Deep, Smooth, Soothing
Commercial, Gentle, Relaxed
Character, Headmistress, Comedic, Stern, Authoritative, Old Lady
RP ('Received Pronunciation')
Commercial, Upbeat, Cheesy, Enthusiastic
Commercial, Rich, Relaxed, Soothing
Commercial, Sensual, Sexy, Character
Character, Strong, Confident, Direct, Authoritative, Clipped
Character, Normal, Natural, Chatty, Girlfriend, Annoyed
Character, Nasty, Angry, Cruel, High Pitched, Old
Character, Young, Fast, Comedy
Character, Witch, Narrator, Frog, Boy
RP ('Received Pronunciation'), Straight
Character, Continuity, Presenter, Fun, Young, Upbeat, Conversational, Banter
Character, Warm, Soft, Gentle, Reassuring
RP ('Received Pronunciation'), Straight
Corporate, Informative, Clear
Character, Regular Girl, Conversational, Natural, Genuine, 20s30s
Mail on Sunday Pippa Middleton
Commercial, Conversational, Familiar, Welcoming
Character, Calm, Straight, Computerised, Robotic
RP ('Received Pronunciation')
Character, Scared Lady, Posh, Pathe
Pathe, RP ('Received Pronunciation')
Garnier BB Anti Age Cream
Commercial, Energetic, Upbeat, Soft
Character, Bright, Light, Energetic, Girl Next Door
Garnier Black White Colours
Commercial, Happy, Friendly, Enthusiastic
Commercial, Smooth, Caring
Commercial, Perky, Uplifting, Confident
Commercial, Endline, Husky, Warm
Character, Comedy, Silly, Cheesy, Parody, Hard Sell
Character, Robotic, Flat, Smooth
RP ('Received Pronunciation')
Commercial, Caring, Mumsy
Commercial, Soft, Seductive, Sexy
Documentary, Warm, Soft, Informative
The Snooks - What Happens
Commercial, Warm, Smooth, Bright
Game, Teen, Soft, Goblin, Witch
Commercial, Friendly, Inviting, Sensitive
Game, Gameshow Assistant, Straight, Informative
Commercial, Warm, Familiar, Smooth
Game, Panicked, Nervous, Hushed
RP ('Received Pronunciation')
Garnier Miracle Skin Cream
Commercial, Strong, Upbeat, Bright
Game, Authoritative, Robot Alarm, Stern
Game, Friendly, Warning Alarm, Soft
Game, Soldier, Guide, Instructive
Corporate, Articulate, Informative
RP ('Received Pronunciation'), Straight
Documentary, Interesting, Clear
RP ('Received Pronunciation'), Straight
Garnier Miracle Skin Cream
Commercial, Confident, Friendly
Promo, Young, Bimbo, Cartoon, Girl
Character, Sexy, Soft, Slow, Parody, Comedy, Perfume Ad, Calvin Klein
Promo, Energetic, Friendly
Promo, Soft, Sexy, Seductive
Animation, Character, Bear, Narration, Kids, Parent, Versatile
Character, Conversational, Comedy, Paranoid, Bridget Jones
Character, Wife, Girlfriend, Single Mum, Comedy
Character, Conversational, Bright, Happy, Light, Supermarket, Mum
Commercial, Soothing, Relaxing
Commercial, Tag Line, Soft, Smooth, Reflective, Character, Regular Girl
Commercial, Happy, Informative, Upbeat
Commercial, Bright, Informative
Commercial, Bright, Informative, Energetic
Commercial, Sexy, Sensual, Smooth
Commercial, Soft, Reassuring, Warm
Commercial, Light, Informative, Sexy
Commercial, Upbeat, Energetic, Fun
Commercial, Authoritative, Confident
Commercial, Friendly, Happy, Light
Commercial, Warm, Friendly, Informative
Commercial, Smooth, Sexy, Seductive
Herbal Essences Conditioner
Commercial, Sexy, Seductive, Smooth
Commercial, Informative, Bright, Genuine
Commercial, Smooth, Fast Read
Commercial, Smooth, Informative, Upbeat
Documentary, Informative, Engaging
Commercial, Bright, Perky, Honest
Character, Comedy, Kid, Soft, Precocious, Sweet, Innocent
RP ('Received Pronunciation'), Straight
Character, Newsreader, Comedy, Serious
Character, Conversational, Comedy, Dry

Commercials

Documentary