The link has been emailed to people on your list.
You can close this window by clicking "ok" below. From there, you can continue to view this artist, or leave the page.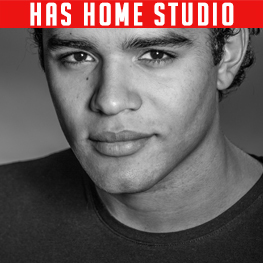 Cool, Young, Urban Londoner. Natural Warmth with an Edge 20 - 30
About Jacob
Jacob is a wonderful actor, he has worked alongside the likes of Will Smith, Martin Lawrence and Jean-Claude Van Damme. Jacob is also a regular character in Bob The Builder.
Jacob's Credits
Without Remorse
Waldo
Bab Boys For Life
The Outpost
We Die Young
Bob The Builder (Animation)
Your filters will appear in here. To remove a filter, click the 'x'
Showreel, Cool, Conversational, Natural, Regular Guy
Character, Animation, Games
American, London, Straight, Various
Documentary, Intriguing, Young, Natural
Class of 2020 Handwashing
Poem, Conversational, Relaxed, Regular Guy, Cool
Jacob Scipio - American Characters
Jacob Scipio - English Characters
Impression, Deep, Cool, Calm
Commercial, Cool, Street, Energetic
Commercial, Young, Conversational, Natural
Commercial, Smooth, Cool, Conversational, Regular Guy
Commercial, Upbeat, Cool, Street
Commercial, Friendly, Warm, Young
Commercial, Considered, Cool, Conversational, Poetic
Promo, Energetic, Excited, Bright, Young, Cool

Acting

Commercials