The link has been emailed to people on your list.
You can close this window by clicking "ok" below. From there, you can continue to view this artist, or leave the page.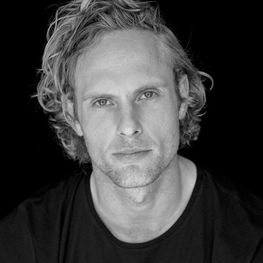 A Distinctive Voice with Warm, Strong, Confident Tones. 30-40
About Jack
An exciting young actor who's role in 'Fresh Meat' shows he has excellent comedy timing to match his serious side.
Jack's Credits
Riviera
Sanditon
Privates
Fresh Meat
Beast
Lewis
Your filters will appear in here. To remove a filter, click the 'x'
Commercial, Cool, Deep, Uplifting, Soft, Strong
London, RP ('Received Pronunciation'), Straight, Street
Documentary, Engaging, Natural, Warm
RP ('Received Pronunciation')
Casual, Funny, Friendly, Homely
Standard Life Andy Murray
Commercial, Conversational, Inspirational, Natural, Gravitas
RP ('Received Pronunciation')
Commercial, Cool, Dramatic, Serious, Intense
RP ('Received Pronunciation')
Commercial, Conversational, Natural, Reassuring
RP ('Received Pronunciation')
Commercial, Character, Conversational, Relaxed, Natural
RP ('Received Pronunciation')
Commercial, Melancholy, Serious, Heartfelt, Concerned, Warm
RP ('Received Pronunciation')
Commercial, Luxury, Rich, Smooth
RP ('Received Pronunciation')
Commercial, Slow, Posh, Elegant, Classy, Confident
RP ('Received Pronunciation')
Commercial, Cool, Soft, Husky
RP ('Received Pronunciation')
Commercial, Low, Soft, Husky
RP ('Received Pronunciation')
Commercial, Cool, Warm, Friendly
RP ('Received Pronunciation')
Commercial, Upbeat, Hardsell, Energy
RP ('Received Pronunciation')
Commercial, Inspirational, Soft, Uplifting
RP ('Received Pronunciation')
Promo, Low, Dark, Straight
RP ('Received Pronunciation')
Commercial, Deep, Resonance, Laidback
Commercial, Upbeat, Energetic, Cool
RP ('Received Pronunciation')
Commercial, Light, Friendly, Conversational
RP ('Received Pronunciation')
Commercial, Warm, Natural, Conversational
RP ('Received Pronunciation')
Commercial, Warm, Confident, Reassuring
RP ('Received Pronunciation')
HSBC World Index Portfolio
Commercial, Slow, Smooth, Considered
RP ('Received Pronunciation')
Commercial, Cool, Smooth, Relaxed, Confident, Knowing
RP ('Received Pronunciation')

Commercials