The link has been emailed to people on your list.
You can close this window by clicking "ok" below. From there, you can continue to view this artist, or leave the page.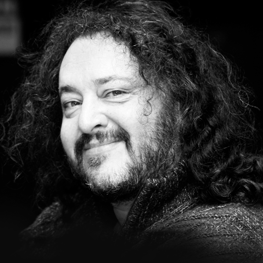 Deep and Powerful yet Charming and Relaxing. Versatile. 40+
About Ivan
Ivan voiced the Game 'Warhammer 40,000: Fire Warrior' and has starred in a number of television programmes including 'The Borgias' in which he played 'Ludovico Sforza' and as 'Bryan' in 'The Green Green Grass'.
Ivan's Credits
Dark Shadows
Assassination Games
The King
The Green Green Grass
Eastenders
Control
Trial & Retribution VI
Cold Comfort Farm
Vikings
Your filters will appear in here. To remove a filter, click the 'x'
Character & Accent Showreel
Character, Accent, Showreel
Australian, London, NY, West Country, Yorkshire
Documentary, Narration, Nature, Smooth, Informative
London, Paddington, Straight
Commercial, Gravitas, Deep, Soothing
Character, Conversational, Confident, Strong
Character, Natural, Gravitas, Guttural, Rich, Quote
RP ('Received Pronunciation')
Character, Natural, Guttural, Rich, Quote
RP ('Received Pronunciation')
Character, Natural, Gravitas, Rich, Quote
RP ('Received Pronunciation')
Commercial, Smooth, Sexy, Relaxing
Commercial, Smooth Relaxing Natural
RP ('Received Pronunciation')
Commercial, Straight, Soft, Sell
Commercial, Army, Sergeant, Shouting
RP ('Received Pronunciation')
Corporate, Informative, Confident, Authoritative, Engaging, Enticing
Commercial, Character, Posh, Eccentric
Commercial, Character, Singing, Blues
Commercial, Smooth, Deep, Car
RP ('Received Pronunciation')
Commercial, Soft, Smooth, Friendly, Vet
RP ('Received Pronunciation')
Promo, Smooth, Relaxing, Intelligent
RP ('Received Pronunciation')
Promo, Character, Vincent Price, Dracula
Promo, Dramatic, Serious, Gravitas, Deep
Commercial, Soothing, Warm, Relaxed, Resonance
Commercial, Guttural, Gravitas, Deep, Smooth

Commercials

Promos