The link has been emailed to people on your list.
You can close this window by clicking "ok" below. From there, you can continue to view this artist, or leave the page.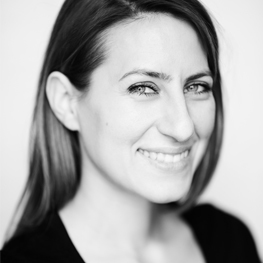 About Irina
Irina is our youngest German female artist. Her English clips are delivered with a wonderfully delicate tone; a truly unique voice.
Irina's Credits
1,000 Dreams
The Trumpet Transaction
The Considerate Stalker
Beautiful Cosmos
A Man With Needs

Your filters will appear in here. To remove a filter, click the 'x'
Showreel, Commercial, Narrative
Character and Accent Showreel
Game, Character, Animation, Showreel
Narrative, Informative, Slow, Regular Person
Commercial, Slow, Delicate, Conversational, Natural
Commercial, Conversational, Cool, Regular Girl
Commercial, Cool, Flat, Straight
Documentary, Bright, Friendly, Natural
Commercial, Funny, Excited, Enthusiasic, Bright
Commercial, Upbeat, Natural, Relaxed, Fun
Light, Bright, Friendly, Conversational
Character, Posh, Silly, Comedy, Fun
Animation, Evil, Scared, Character, Comedy, Bright
Game, Brash, Condifent, Energetic
Game, Character, Kids, Princess, With, Goblin, Old Lady
Game, Excited, Character, Conversational, Young
Game, Soft, Young, Scared, Character, Horror
Singing, Young, Bright, Happy, Kids

Animations