The link has been emailed to people on your list.
You can close this window by clicking "ok" below. From there, you can continue to view this artist, or leave the page.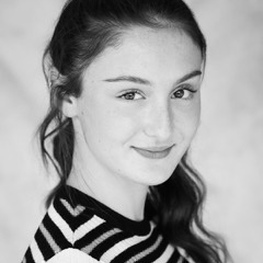 Young, Fresh And Versatile
About Hollie
Hollie is a Bright upcoming Actress. She has recently finished filming a leading role in an upcoming short film, premiering in August 2022.
Hollie 's Credits
Top Boy
SHHH!
Broadchurch
Doc Martin
Fantastic Beasts: The Crimes Of Grindelwald
Profile
Silent Witness
Your filters will appear in here. To remove a filter, click the 'x'
Commercial, Bright, Fresh, Upbeat
RP ('Received Pronunciation')
Commercial, Bright, Upbeat
Commercial, Young, Cool, Natural
Promo, Confident, Strong, Fresh, Exciting
RP ('Received Pronunciation')
Energetic, Upbeat, Straight
Natural, Warm, Reassuring
RP ('Received Pronunciation')
Accents, Characters, Young, Fresh, Bright, Fun
Cockney, Leeds, RP ('Received Pronunciation')
Commercial, Upbeat, Young, Fresh, Street
warm, smooth, Character, Comedy
dramatic, powerful, acting
RP ('Received Pronunciation')
Character, Warm, Street, Young, Fresh

Acting