The link has been emailed to people on your list.
You can close this window by clicking "ok" below. From there, you can continue to view this artist, or leave the page.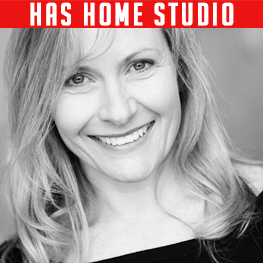 Scottish, Friendly Well-rounded voice, Ranging from Caring to Bright. 25-40
About Hilary
Hilary was born in Edinburgh. You may recognise Hilary as 'Anna Frobisher' in 'Torchwood' or as 'Alma' in 'Lip Service'.
Hilary's Credits
Alibi
Doctors
Dangerfield
The Colour of Justice
Torchwood
Blue Black Permanent
Wilderness Edge
Outlander
Your filters will appear in here. To remove a filter, click the 'x'
Sarah and Duck - Lemon Cafe
RP ('Received Pronunciation')
Commercial, Upbeat, Smooth
Commercial, Character, Chatty
Commercial, Informative, Direct
Commercial, Soft, Sensual
Commercial, Soothing, Warm