The link has been emailed to people on your list.
You can close this window by clicking "ok" below. From there, you can continue to view this artist, or leave the page.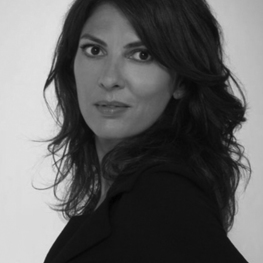 Smooth, Silky, Seductive & Versatile. 25-40
About Gina
You may recognise Gina as accent expert 'Sophie Deveraux' from US series 'Leverage'. She's currently playing American, Karen Chapman in NBC's 'Emerald City'. Comedy roles include Jane in 'Coupling'.
Gina's Credits
Leverage
The Wrong Door
Nearly Famous
Jekyll
Coupling
Your filters will appear in here. To remove a filter, click the 'x'
RP ('Received Pronunciation')
Documentary - Desperate Housewives
Documentary, Sincere, Smooth, Informative
RP ('Received Pronunciation'), Straight
Acting, Sexy, Smooth, Soft
RP ('Received Pronunciation'), Straight
Commercial, Sexy, Quirky, Flirty
Commercial, Bright, Light, Conversational
Commercial, Bright, Light, Smooth
Commercial, Upbeat, Cool, Husky
Commercial, Robotic, Abrupt, Informative
Commercial, Smooth, Straight
Character, Comedy, Irritating, Jolly, Self Help
Commercial, Sexy, Husky, Deep, Seductive
Commercial, Smooth, Upbeat
Character, Pompous, Posh, Frustrated
RP ('Received Pronunciation')
Commercial, Conversational, Young
Posh, RP ('Received Pronunciation')
Promo, Soft, Sultry, Intrigue
RP ('Received Pronunciation')
Commercial, Soft, Sexy, Sensual
Promo, Soft, Smooth, Warm
Commercial, Soft, Soothing, Relaxing, Engaging
RP ('Received Pronunciation')
Commercial, Soft, Articulate
Commercial, Sexy, Seductive, Sensual
RP ('Received Pronunciation'), Straight
Acting, Comedy, Air Hostess, Conversational
Character, Stressed, Worried, Tearful
RP ('Received Pronunciation'), Straight
Commercial, Conversational, Uncomfortable, Awkward
Commercial, Smooth, Conversational
RP ('Received Pronunciation'), Straight
Commercial, Comedy, Gossip
Posh, RP ('Received Pronunciation')
Commercial, Friendly, Smooth, Warm
Commercial, Sexy, Soft, Sensual
Commercial, Smooth, Bright, Clear
Commercial, Light, Natural, Friendly, Conversational
Commercial, Smooth, Relaxed, Straight
Commercial, Warm, Natural, Friendly, Reassuring
Commercial, Sexy, Cheeky, Fun, Smooth
Commercial, Husky, Cool, Upbeat, Sexy
Commercial, Smooth, Rich, Warm, Upbeat
Commercial, Sexy, Natural, Relaxed
Audio Book, Rich, Depth, Poetic, Smooth, Soft
RP ('Received Pronunciation')
Commercial, Smooth, Husky, Sexy
Commercial, Smooth, Rich, Friendly
RP ('Received Pronunciation')
Commercial, Smooth, Reassuring, Warm, Soft
Commercial, Engaging, Inspiring, Assured
RP ('Received Pronunciation')
Commercial, Bright, Friendly, Upbeat, Conversational

Acting

Commercials