The link has been emailed to people on your list.
You can close this window by clicking "ok" below. From there, you can continue to view this artist, or leave the page.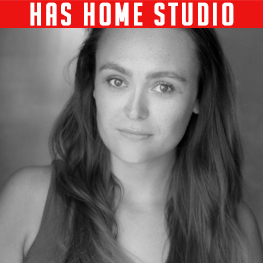 Warm, friendly, approachable. 20-30.
About Georgia
A unique, recognizable voice being from Leeds. Georgia is also very confident with RP and various other accents.
Georgia's Credits
Ladhood
Make Me Famous
Casualty
Eastenders
Your filters will appear in here. To remove a filter, click the 'x'
Commercial, Cool, Smooth, Contemporary
Commercial, Upbeat, Energy, Light
Documentary, Informative, Smooth, Flat
Commercial, Upbeat, Energy, Light
RP ('Received Pronunciation'), Straight
Narration, Natural, Smooth, Light

Acting