The link has been emailed to people on your list.
You can close this window by clicking "ok" below. From there, you can continue to view this artist, or leave the page.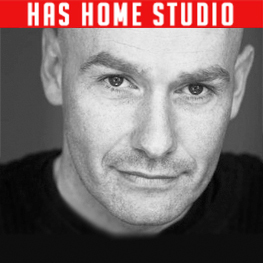 Soft, Friendly, Soothing Scottish with an undertone of Strength. 30-40
About George
George was born in Dundee. You may recognise George from the ITV's 'Marcella' or 'The 'Loch'.
George's Credits
The Loch
Churchill
Marcela
Hamlet - Theatre
Law and Order
Your filters will appear in here. To remove a filter, click the 'x'
Soft, Playful, Poem, Informative, Conversational
Commercial, Poem, Smooth, Slow, Deliberate, Trainspotting
Commercial, Natural, Deep, Assured
Blairgowrie, Dundee, Scottish
Commercial, Hard Sell, Upbeat, Excited
Commercial, Playful, Dad, Childish
Commercial, Hard, Excited, Comedy
Promo, Soft, Poem, Engaging

Promos

Acting

Commercials