The link has been emailed to people on your list.
You can close this window by clicking "ok" below. From there, you can continue to view this artist, or leave the page.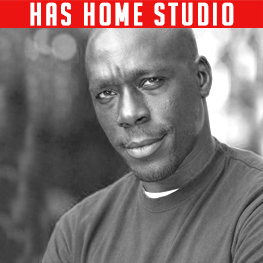 Distinctive, Rugged, London Charmer
About Gary
Gary was born in London. A successful TV and Film actor who starred in his own one man show "Banksy: The Room in the Elephant". He is possibly best known for his role in Ron Howard's "Heart of the Sea".
Gary's Credits
In The Heart Of The Sea
Banksy: The Room in the Elephant
Extinction
Dark Money
Summer Of Rockets
Hatton Garden
Grantchester
We Die Young
Andor
Rye Lane
Your filters will appear in here. To remove a filter, click the 'x'
Contemporary, versatile, confident
Cockney, London, RP ('Received Pronunciation')
Acting, Emotions, Energetic, Authoritative, Character, Versatile
Commercial, Cool, Relaxed, Deep, Black
Commercial, Cool, Attitude, Guttural, Husky
Commercial, Deep, London, Smooth, Informative
Commercial, Excited, Nervous, Awkward, Indecisive, Order, Thinking
Commercial, Conversational, Cool, Friendly
Promo, Movie, Film, Trailer, Natural, Relaxed, Chilled
Promo, Edgy, Hard, Attitude, Cool, Movie
Audio Book, Characters, Storytelling
Commercial, Caring, Content, London
Commercial, Serious, Harsh, Offensive, Annoyed
Commercial, Deep, Guttural, Cool, Laid Back

Acting

Commercials