The link has been emailed to people on your list.
You can close this window by clicking "ok" below. From there, you can continue to view this artist, or leave the page.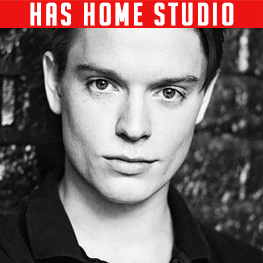 Natural, Conversational, Charming and Cool. 20 - 35
About Freddie
Freddie has been appearing in hit TV series after hit TV series including The Crown, White House Farm and Watership Down.
Freddie's Credits
The Crown
White House Farm
Higher Grounds
Watership Down (Voice)
Victor Frankenstein
King Arthur: Legend Of The Sword
Dennis and Gnasher (Voice)
Hero
The Riot Club
Pride
The Three Musketeers
Slow Horses
Mrs Harris Goes To Paris
Your filters will appear in here. To remove a filter, click the 'x'
Commercial, Promo, Doco, Showreel
RP ('Received Pronunciation')
Documentary, Enticing, Cool, Dramatic
RP ('Received Pronunciation')
Commercial, Cool, Laidback, Aspirational
RP ('Received Pronunciation')
Commercial, Relaxed, Smooth, Friendly, Charming
RP ('Received Pronunciation')
Commercial, Smooth, Rich, Cool
RP ('Received Pronunciation')
Commercial, Friendly, Light, Natural, Conversational
RP ('Received Pronunciation')
Commercial, Friendly, Upbeat, Cool, Energetic
Commercial, Upbeat, Hard Sell, Young
RP ('Received Pronunciation')

Animations