The link has been emailed to people on your list.
You can close this window by clicking "ok" below. From there, you can continue to view this artist, or leave the page.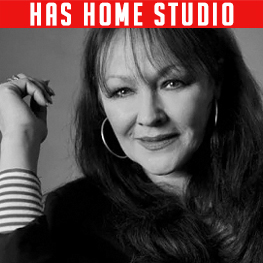 Luxurious, Husky and Classy 45-60
About Frances
Frances is a wonderful actress with a great luxurious quality to her voice.
Frances's Credits
Silk
Doctor Who
Funland
May I Kill You?
The Spa
Mr Holmes
Inside No. 9
Dreamland
Your filters will appear in here. To remove a filter, click the 'x'
Showreel, Commercial, Character, Husky, Rich, Smooth
RP ('Received Pronunciation')
Showreel, Narration, Documentary, Authoritative, Confident
RP ('Received Pronunciation')
Narration, Documentary, Natural, Light
RP ('Received Pronunciation')
Commercial, Comedy, Funny, Cool, Conversational, Excited
English, RP ('Received Pronunciation'), Straight
Commercial, Warm, Smooth, Friendly
RP ('Received Pronunciation')
Promo, Assured, Flat, Drama
RP ('Received Pronunciation')
Commercial, Warm, Assured, Smooth
RP ('Received Pronunciation')
Commercial, Upbeat, Smooth, Rich
RP ('Received Pronunciation')
Commercial, Warm, Rich, Smooth
RP ('Received Pronunciation')