The link has been emailed to people on your list.
You can close this window by clicking "ok" below. From there, you can continue to view this artist, or leave the page.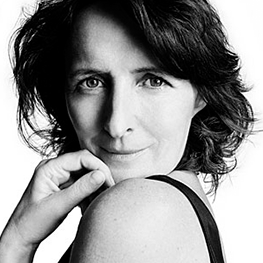 Effortlessly Warm and Appealing. Native Irish with a Fantastic Range. 40+
About Fiona
Fiona was born in Ireland. You may recognise Fiona as 'Petunia Dursley' in the 'Harry Potter' films or as 'Marnie Stonebrook' in the television series 'True Blood'.
Fiona's Credits
Scenes From an Execution
True Blood
Empire
Anna Karenina
Harry Potter (Various Films)
Jane Eyre
Your filters will appear in here. To remove a filter, click the 'x'
Show reel, Various, Smooth, Mature, Distinctive
RP ('Received Pronunciation'), Southern Irish
RP ('Received Pronunciation')
Documentary - Pearl Harbour
Documentary, Informative, Serious Authoratative
Accent, Character, Dramatic, Serious, Conversational
Accent, Character, Engaging, Soft, Breathy, Conversational
RP ('Received Pronunciation')
Commercial, Bright, Friendly, Upbeat
RP ('Received Pronunciation')
Commercial, Warm, Rich, Authoritative
RP ('Received Pronunciation')
Commercial, Authoritative, Confident, Hard Sell
Commercial, Genuine, Trustworthy
Commercial, Authoritative, Sharp, Informative
RP ('Received Pronunciation')
Commercial, Authoritative, Informative, Smooth
Commercial, Calm, Serious, Genuine, Informative
Commercial, Character, Mum, Warm, Natural, Resonance
Northern, RP ('Received Pronunciation')
Commercial, Smooth, Dramatic
RP ('Received Pronunciation')
Commercial, Informative, Resonance, Smooth, Soft
Documentary, Informative, Soft, Serious
RP ('Received Pronunciation')
Commercial, Conversational Warm Friendly
Commercial, Friendly, Smooth, Natural,
Corporate, Informative, Serious, Deep, Storytelling, Caring
Documentary, Informative, Light, Caring
Commercial, Serious, Informative, Storytelling, Narration,
Audio Book, Converstional, Storytelling

Acting
Commercials