The link has been emailed to people on your list.
You can close this window by clicking "ok" below. From there, you can continue to view this artist, or leave the page.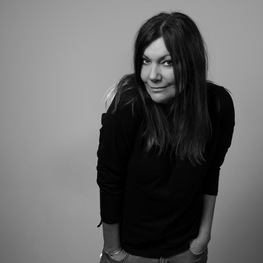 Native Northern, Friendly and Fun. Exquisite Comedy Timing, Characters.
About Fiona
Fiona was born in Bury, Lancashire. Fiona is a talented writer, having written for the television series 'Smack the Pony'. You may also recognise Fiona as 'Georgia Stevenson' in 'Waterloo Road'.
Fiona's Credits
Smack the Pony
Waterloo Road
Skins
Fat Slags
Shameless
Your filters will appear in here. To remove a filter, click the 'x'
Commercial Showreel Northern
Commercial Showreel Straight
Showreel, Distinctive, Straight, Commercial
Comedy & Character Showreel
Showreel, Comedy, Character
American, Liverpool, Northern, Russian, Scottish, Straight
Commercial, Warm, Friendly, Dreamy
Commercial, Soft, Warm, Reassuring
Commercial, Soft, Smooth, Relaxing
Commercial, Character, Mum, Conversational, Lively, Cheerful
Commercial, Warm, Friendly, Gentle
Lancashire, North West, Northern
Commercial, Soft, Soothing, Calm, Reassuring
Commercial, Soft, Breathy, Dreamy
Commercial, Soft, Warm, Friendly, Reassuring
Character, Fastpace, Chatty ,Character, Comedy
Commercial, Soft, Smooth, Breathy, Comforting
Commercial, Breathy, Warm, Sincere
Character, Natural, Acting
Commercial, Straight, Chatty, Friendly
Commercial, Upbeat, Engaging, Fun
Commercial, Conversational, Upbeat
Commercial, Sexy, Breathy
Commercial, Enthusuastic, Mum, Upbeat
Lancashire, North West, Northern
Commercial, Endline, Surprised
Jonathan Ross and Russell Brand
Documentary, Informative, Upbeat
Commercial, Conversational
Commercial, Conversational
Character, Girlfriend, Chatty, Emotional, Upset

Commercials

Documentary

Acting