The link has been emailed to people on your list.
You can close this window by clicking "ok" below. From there, you can continue to view this artist, or leave the page.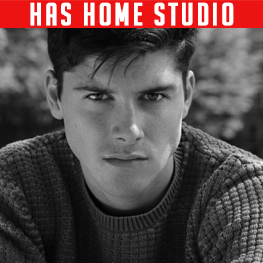 Everyman, Conversational, Cool
About Finney
Finney is a fantastic up and coming actor with great energy and an natural, genuine, honest tone.
Finney's Credits
Traitors
Casualty
Evermoor (Film)
England is Mine
Moving On (TV)
First Class Chefs (TV)
The Machine (Theatre)
Wrecked (Edinburgh Fringe)
Your filters will appear in here. To remove a filter, click the 'x'
Showreel, Commercial, Young, Energetic, Natural
RP ('Received Pronunciation'), Straight
Documentary, Dry, Humour, Upbeat
Commercial, Warm, Rich, Conversational
Commercial, Character, Authoritative, Energetic
Commercial, Upbeat, Cool, Regular Guy
Commercial Conversational, Warm, Friendly, Relaxed
Commercial, Conversational, Dry, Regular Guy
Commercial, Energetic, Cool, Husky
Commercial, Character, Authoritative, Energetic
Promo, Light, Friendly, Presenter
Commercial, Soft, Emotive, Smooth
Commercial, Upbeat, Bright, Light
Commercial, Lad, Cool, Smooth
Commercial, Upbeat, Bright, Light
Commercial, Cool, Contemporary, Smooth
Commercial, Bright, Conversational, Friendly
RP ('Received Pronunciation')
Commercial, Cool, Attitude, Edgy
Commercial, Relaxed, Natural, Charming
RP ('Received Pronunciation')
Poem, Slow, Poetic, Emotive, Inspirational
Promo, Upbeat, Excited, Young

Promos