The link has been emailed to people on your list.
You can close this window by clicking "ok" below. From there, you can continue to view this artist, or leave the page.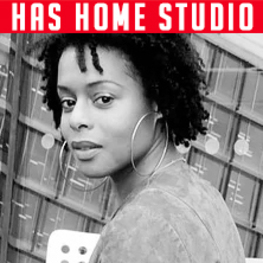 From Young, Fresh and Confident to Smooth, Cool and Poetic. 20-40.
About Femi
Femi is a talented writer and performer with a varied work practice. One day she's on stage with her solo theatre show, the next she's running a creative writing workshop in a prison!
Femi's Credits
BBC Radio 4 Seriously Podcast (Host in 2016)
The Achalasia Diaries (BBC Radio 4)
How to Die of a Broken Heart

Your filters will appear in here. To remove a filter, click the 'x'
Commercial, Showreel, Smooth, Light, Bright
RP ('Received Pronunciation'), Straight
Documentary - Scammers in Britain
Documentary, Flat, Informative, Smooth
Promo, Smooth, Flat, Dark
Poem, Smooth, Soft, Sincere
Commercial, Upbeat, Aggressive, Cool
Commercial, Cool, Smooth, Contemporary
Narration, Documentary, Natural, Light
Commercial, Smooth, Natural, Light
Promo, Bright, Light, Natural
Commercial, Upbeat, Bright, Hardsell
Commercial, Upbeat, Hardsell, Light
Commercial, Flat, Sincere, Serious
Commercial, Upbeat, Natural