The link has been emailed to people on your list.
You can close this window by clicking "ok" below. From there, you can continue to view this artist, or leave the page.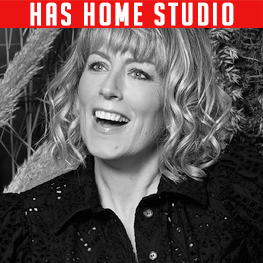 Distinctive, Conversational and Relaxed. Great Comedy Timing. 30-40
About Fay
Fay was born in Wimbledon so is naturally Southern, but often gets mistaken for Northern because of her accent in Cold Feet. You may recognise Fay as 'Nicola' in the comedy series 'Reggie Perrin'.
Fay's Credits
Danger on the Beach - Narrator
Fungus the Bogeyman
The Stretford Wives
Green-Eyed Monster
Cold Feet
Your filters will appear in here. To remove a filter, click the 'x'
Showreel, Distinctive, Distinctive
Comedy, Character, Distinctive
Documentary, Hard, Informative
Commercial, Conversational, Narration, Dry, Bright
Commercial, Character, Warm, Mum
Commercial, Comedy, Sensual, Smooth
Commercial, Soft, Warm, Slow
Promo, Bright, Fun, Friendly
Commercial, Bright, Friendly, Genuine, Natural
Commercial, Informative, Friendly, Bright
Commercial, Authoritative, Informative, Clear
Commercial, Bright, Informative, Upbeat
Commercial, Friendly, Informative, Reassuring
Character, Friendly, Upbeat, Disc Jockey, Comedy
Character, Journalist, Animation, Posh, Comedy
Commercial, Fresh, Humour, Comedy
London, Straight, Wimbledon
Commercial, Direct, Informative
Commercial, Friendly, Mum, Informative, Warm
Conversation, Girlfriend, Natural, Moaning
Commercial, Chatty, Conversational, Natural, Mum
Commercial, Friendly, Comedy, Character
Commercial, Chatty, Bright, Friendly
Character, Whispering, Old Lady
Animation, Friendly, Bright, Fun, Warm
Character, Comedy, Animation
Documentary, Warm, Bright, Natural
Character, Condescending, Soft

Commercials

Animations

Documentary

Promos

Various

Acting