The link has been emailed to people on your list.
You can close this window by clicking "ok" below. From there, you can continue to view this artist, or leave the page.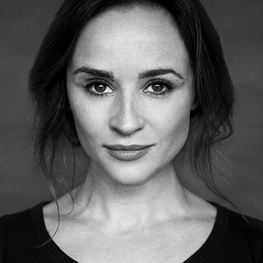 Sultry, Smooth and Husky to Bright, Young and Upbeat 16-35
About Emma
Emma was born in Plymouth, Devon. You may recognise Emma as 'Anna Thronton-Wilton' in 'Hotel Babylon' or as 'Mrs. Bridges' in the television series 'Dead Boss'.
Emma's Credits
The Legend of the Tamworth 2
Charles II: The Power & the Passion
Uncle Douglas
Hotel Babylon
Absolutelly Anything
The Last King
Your filters will appear in here. To remove a filter, click the 'x'
Commercial, Bright, Friendly, Natural
RP ('Received Pronunciation')
RP ('Received Pronunciation'), Straight
RP ('Received Pronunciation'), Straight
American, Australian, Essex, Yorkshire
Commercial, Bright, Light, Warm
RP ('Received Pronunciation')
Commercial, Soft, Smooth, Natural
RP ('Received Pronunciation')
Commercial, Confident, Strong, Fresh, Exciting
RP ('Received Pronunciation')
Commercial, Soft, Smooth, Natural
RP ('Received Pronunciation')
Commercial, Bright, Upbeat, Conversational
RP ('Received Pronunciation')
RP ('Received Pronunciation')
Commercial, Conversational, Bright
RP ('Received Pronunciation')
Commercial, Conversational, Light, Friendly
Commercial, Upbeat, Cool, Conversational
Commercial, Energetic, Bright, Cheerful, Happy
Commercial, Smooth, Cheerful, Conversational, Mumsy
Commercial, Poetic, Natural, Gentle, Delicate, Young, Innocent
Commercial, Chatty, Natural, Everywoman
Commercial, Upbeat, Hard Sell, Young
Character, Young, Comedy, High Pitched, Nervous
Jordan/Katie Price and Audrey Hepburn
Impression, Harsh, Brash, Comedy
Essex and RP ('Received Pronunciation')
Commercial, Young, Friendly
Commercial, Upbeat, Attitude
Commercial, Young, Upbeat, Enthusiastic
Commercial, Charity, Heartfelt, Soft
Corporate, Informative, Young
RP ('Received Pronunciation'), Straight
Commercial, Upbeat, Warm, Friendly
Commercial, Young, Fun, Upbeat
Commercial, Young, Upbeat, Excited
Commercial, Young, Informative, Straight
Commercial, Young, Friendly, Informative
Commercial, Smooth, Breathy
Commercial, Student, Informative, Young
Commercial, Young, Teenager, Chatty
Devon, Native to Plymouth, South West, Straight
Commercial, Young, Sexy, Smooth
Corporate, Informative, Young
Corporate, Informative, Young
Movie Promo, Young, Upbeat
Commercial, Energy, Bright, Fun
Promo, Teenager, Young, Friendly
Promo, Young, Energetic, Fast
Commercial, Young, Conversational, Bubbly
Commercial, Soft, Smooth, Sexy, Slow, Sultry
Commercial, Soothing, Relaxed, Reassuring, Smooth, Soft
Commercial, Soothing, Relaxed, Reassuring, Smooth, Soft
Commercial, Soothing, Smooth, Cool
Commercial, Upbeat, Cool, Conversational
Commercial, Reassuring, Trustworthy, Warm
Commercial, Reassuring, Trustworthy, Warm

Commercials

Promos

Acting