The link has been emailed to people on your list.
You can close this window by clicking "ok" below. From there, you can continue to view this artist, or leave the page.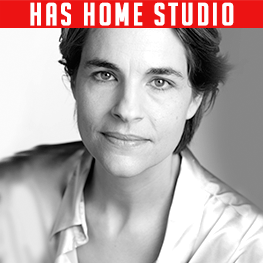 Strong, Smooth, Silky Tones. 35+
About Emily
Emily has a good ear for accents. Emily has performed in television and stage productions, including shows with the Royal Shakespeare Company.
Emily's Credits
Victoria & Albert
Love Lies Bleeding
Peak Practice
Highlander
The Investigator
Your filters will appear in here. To remove a filter, click the 'x'
RP ('Received Pronunciation'), Straight
Authoritative, Informatie, Strong
Casual, Informative, Friendly, Warm
Commercial, Smooth, Soothing, Calming, Reassuring
RP ('Received Pronunciation')
RP ('Received Pronunciation')
Documentary, Flat, Informative, Soft
RP ('Received Pronunciation')
Commercial, Friendly, Upbeat, Light
RP ('Received Pronunciation')
Commercial, Warm, Friendly, Light
RP ('Received Pronunciation')
Commercial, Smooth, Soft, Sincere
RP ('Received Pronunciation')
Commercial, Smooth, Conversational
Commercial, Warm, Friendly
Commercial, Bright, Informative, Genuine
Commercial, Character, Excited, Upbeat, Rushed
RP ('Received Pronunciation')
Commercial, Rich, Warm, Soft, Breathy
RP ('Received Pronunciation')
Commercial, Reassuring, Genuine, Smooth
Commercial, Friendly, Relaxed, Engaging
Commercial, Bright, Upbeat, Conversational
RP ('Received Pronunciation')
Commercial, Soothing, Soft, Reassuring
Legal, Fast Read, Informative

Promos

Documentary

Commercials