The link has been emailed to people on your list.
You can close this window by clicking "ok" below. From there, you can continue to view this artist, or leave the page.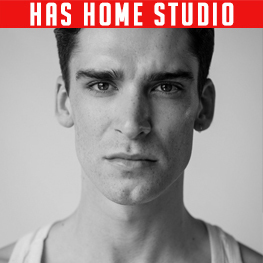 About Elliott
Elliott is a fantastic young talent. Born in South London his accent and tone have great range.
Elliott's Credits
The Re Up
Casualty
Julie (National Theatre)
Silent Eye
The Gentleman
This Kind of Air
Your filters will appear in here. To remove a filter, click the 'x'
Documentary, Informative, Smooth, Flat
Commercial, Street, Edgy, Cool
Straight, RP, Character, Various
English, RP ('Received Pronunciation'), Straight
Documentary, Informative, Smooth, Flat
Documentary, Wonder, Soft, Informative
Documentary, Upbeat, Light, Friendly
Documentary, Informative, Smooth, Flat
Narration, Natural, Smooth, Light
Narration, Acting, Dynamic
Narration, Natural, Cool, Authoritative
Commercial, Smooth, Slow, Relaxed
Commercial, Cool, Slow, Young
Commercial, Character, Chatty, Conversational, Friendly, Young, Light, Bright
Commercial, Upbeat, Conversational, Hard Sell, Friendly
Commercial, Street, Upbeat, Cool