The link has been emailed to people on your list.
You can close this window by clicking "ok" below. From there, you can continue to view this artist, or leave the page.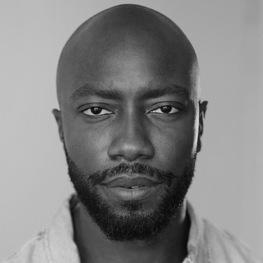 A warm voice with depth and gravitas. Cool, inspiring, and a singer too.
About Elijah
Hailing from New Jersey, this baritone graduate of LAMDA can deliver a variety of Amercian accents with smooth and rich tones.

Your filters will appear in here. To remove a filter, click the 'x'
Cool, Commercial, Reassuring, Trustworthy
Seven Wonders of the World
Documentary, Cool, Powerful, Smooth
Lately - Cover (Stevie Wonder)
RP ('Received Pronunciation')
Promo, Confident, Strong, Fresh, Exciting
Confident, Strong, Authoritative
Conversational, Upbeat, Natural
Conversational, Casual, Warm
Natural, Warm, Reassuring
Versatile, Smooth, Approachable, Warm

Acting